Energy Transition and Internet Expansion Go Hand in Hand
August 2022 -

Sustainability

|

Green IT

|

Energy Efficiency
Energy Transition and Internet Expansion Go Hand in Hand
Harald A. Summa from the eco Association, on how the decentralized design of the Internet offers a blueprint for the restructuring of energy supply.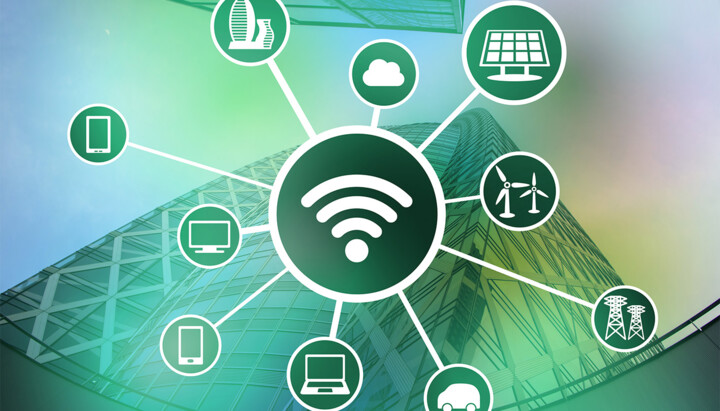 Two basic assumptions regarding the Internet are so self-evident that they are hardly ever mentioned. Firstly, the Internet is decentralized. This is how it was designed from the very beginning, and nothing has fundamentally changed during all the development steps. Secondly, data pathways are not one-way streets. Data travels back and forth. Sending data on the Internet is as natural as receiving data.
Why am I pointing out the obvious? Because it is not so self-evident after all. Networks can also be organized in a completely different way. In fact, our power supply was built on diametrically opposed principles.
Traditionally, it is not a large number of decentralized hubs, but rather a few central ones that provide the supply. And, frankly, the direction in which current flows has always been clear. The idea of helping out your neighbor in need with some surplus electricity, instead of just eggs or sugar now and then? This was just as remote as the idea of having electricity to spare at home. The same goes for being able to choose whether I simply send my surplus electricity through the nearest socket to wherever it might be needed – or whether I would prefer to store my unused electricity in the cellar overnight. Or maybe even in the car?
Unthinkable not so long ago, urgently needed today
It is part of the special charm of our current era that things that seemed unthinkable not so long ago are not only feasible today, but even urgently needed so that we can still live together on this planet in the future. The restructuring of our energy supply is already a particularly challenging task due to the climate crisis, and Russia's war against the Ukraine has made it even more urgent.
With its decentralized infrastructure, the Internet is not simply a topographical model that allows data to travel in any direction. The Internet must also converge with the power grid so that the result, the smart grid, can deliver what our society needs now in terms of availability, security, sustainability, independence, and efficiency. This depends on data. In addition to energy, data is the second most important raw material in the smart grid.
Some examples are:
In buildings, digital twins can help make more efficient use of building technology. A digital image of the building is created, including pipes, pumps, etc. Linked to sensor data, AI can improve this digital model for energy management.
Factories, especially the energy-intensive ones, can further reduce their energy needs by optimizing their process flows for cooling their machines, for manufacturing, and for heating and cooling their office space through data-driven optimization.
In neighborhood managementit is important to efficiently connect buildings and local energy suppliers, in order to provide users with electricity and heat. Heat pumps and solar thermal systems or even geothermal energy are playing an increasingly important role, as are battery storage systems for homes, neighborhoods, and cars.
In cities, we can increase energy efficiency by using waste heat from industrial facilities such as data centers, which is fed into district heating networks and can heat or cool residential and commercial premises. Linking the city into a more climate-friendly overall system also involves viewing transportation such as trams and electric vehicals as a total system, where not only people and goods, but also energy is efficiently distributed and used.
What the various ways of optimizing the storage, distribution and use of energy have in common is that they increase the number of devices that produce and process data, as well as the amount of data. Particularly in the case of renewable energies and especially at the interfaces between players, where smooth cooperation and connectivity are essential, the existing infrastructure will not be sufficiently large and scalable, and possibly also not secure enough.
Another basic assumption that should go without saying is that, when expanding and restructuring the power grid, the further development of the digital infrastructure must also be taken into account.
Harald A. Summa has been CEO of the world's leading Internet Exchange operator, DE-CIX, since 1996, and is Chair of the Board of DE-CIX Group AG. He is also founder and CEO of eco – Association of the Internet Industry, as well as being patron of GAIA-X AISBL.