Next Level Data Center Security
June 2019 -

Data Center

|

Security
Next Level Data Center Security
Toan Nguyen from e-shelter explores secure access to data centers thanks to hand vein scanners and blockchain.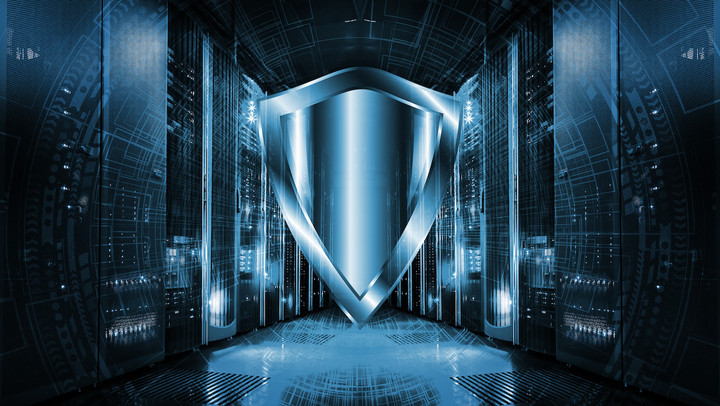 Physical security has two dimensions for data center operators and customers: The first is the reliability of critical infrastructures. Essential requirements are continuous power supply, fire protection, and air conditioning as well as the redundancy of network infrastructures. Secondly, IT systems in data centers must be protected against unauthorized access. Together with partners Fujitsu and iampass, the e-shelter innovation lab in Frankfurt has developed an innovative, audit-proof access system that stores data in a blockchain and further mitigates physical security threats.
Information technology, data, and network infrastructures are together the engine of today's globalized economy. It is of central importance for companies to protect their IT assets and keep them running at all times. More and more companies are meeting this challenge by relying on the services of specialized 3rd party data center operators instead of operating their infrastructure in-house. Today, e-shelter operates data centers in 12 locations in Europe, all of which have sophisticated redundancy solutions that guarantee maximum reliability. The company also offers additional services when it comes to access security. All projects start with an analysis of the risk situation, the protection goals, and the usage plan. Based on this assessment, a technical and organizational security concept is custom developed for each customer. The legal and regulatory requirements, as well as the ideas and requirements of customers, especially in the area of data centers, are diverse and demanding. The task is to develop and ensure that the security system operates effectively throughout every touch point where security access is needed.
Technology in the tightest of spaces
Corporations, protective of their critical IT infrastructure and technology within data centers, demand that high security requirements be put in place to limit access to multiple restrictive areas. Entry to individual areas is only allowed for those individuals with the appropriate permission credentials. The task of security experts is to create a complete security concept that allows different users to work together harmoniously on a campus. Regulated access for all groups sounds simple, but it requires a lot of technology, strict processes, the cooperation and discipline of the customers, as well as complete coordination to ensure the required audit security. All of this must be quick and easy for users to apply, without unnecessarily slowing down the processes.
Hand veins as an unambiguous characteristic
Passwords can be passed on, code cards and keys can be lost – as such, in recent years, biometric methods have become increasingly popular for access controls in high-security areas. Clear human characteristics such as fingerprints, face recognition, or iris scans are intended to further increase security. The principle of a hand vein scan enjoys particularly high acceptance among security experts. This is a biometric identification method using infrared light. It is based on the fact that the positions of the veins remain unchanged throughout life and result in an individual pattern. The oxygen-reduced blood of the veins absorbs the IR light more strongly than the surrounding tissue. In this way, a clear image of the veins can be captured and compared against a stored template. The access control system developed at the e-shelter innovation lab by an interdisciplinary team of experts in access control systems, biometrics, network technology, and cyber technology is based on this biometric method.
Blockchain stores invariably
But the system goes one step further in the direction of security: not only does it check that the veins match the existing template, but it also stores all access attempts – successful or not – on a blockchain. The great advantage of blockchain technology is that the data is stored in the "chain" unchangeably and permanently. All transactions are merged into a continuous list of data records using cryptographic methods. The hand-held vein scanner can be used as access control for defined areas in data centers. The person responsible for security can thus at any time trace who entered the area and when. Manipulation of the data is not possible.
Combination increases security
The hand vein scan works quickly and hygienically: All you have to do is hold your hand in front of the scanner and wait for it to be activated. Because the procedure is contactless, simple, and very safe, it is also highly accepted by the users. The combination with blockchain technology further increases overall security. It is also possible to determine in a revision-proof documented way who entered the room at what time or requested access. This takes security in data centers to a new level.
e-shelter innovation lab
When it comes to sustainable changes in IT infrastructures or the introduction of new business models, people like to play it safe. This is where the e-shelter innovation labs come in. In the secure and highly available environment of e-shelter data centers, companies receive a scalable test environment to verify their concepts in the areas of Hybrid Cloud, Artificial Intelligence, Big Data or Blockchain within the shortest timeframe and to find the optimal solution for each case. The most comprehensive e-shelter innovation lab for Europe is located in Frankfurt am Main. Today, more than 140 partner companies and 40 start-ups already provide their technologies, and these numbers are growing steadily. Also, e-shelter operates specialized Innovation Labs, the so-called Digital Hubs. In Berlin the focus is on Smart City, eGovernment and start-ups; in Vienna the focus is on Hybrid Cloud. Also, the Future Mobility digital hub will soon be opened in Munich and the FinTech and Blockchain digital hub in Zurich. In addition, e-shelter's parent company NTT has been operating an additional Innovation Lab on high-performance computing in Tokyo since March. The next step for these Innovation Lab concepts is focused on further expansion. Customers and partners will be able to access the "Global Network of Innovation Labs" easily and flexibly.
Toan Nguyen is Director of Business Development and Cloud Platform across EMEA at e-shelter. In his role he is responsible for bringing the maximum value to e-shelter's customers and partners that use e-shelter's colocation and connectivity solutions for their hybrid and multi cloud deployments to enable their digital business platform. Furthermore, he is also in charge of the global network of NTT innovation labs.
Please note: The opinions expressed in Industry Insights published by dotmagazine are the author's own and do not reflect the view of the publisher, eco – Association of the Internet Industry.