Unsubscribe with Just One Click – Happy Cat, Happy Customer
March 2018 -

Email Best Practices
Unsubscribe with Just One Click – Happy Cat, Happy Customer
How One-Click protects the reputation of bulk mailers and prevents accidental unsubscription.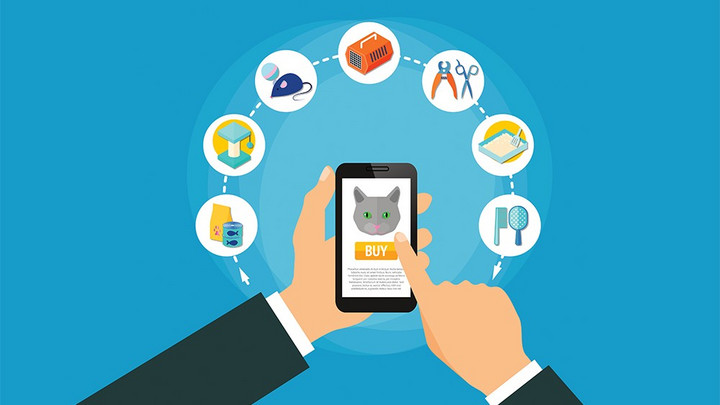 Do you have a cat? Then it may be that you also have a scratching post. And you probably bought it online. Your cat is happy, your designer furniture has escaped being clawed, and since then, your mailbox has been overflowing with information about scratching posts received on a daily basis per newsletter. At some point, sufficiently informed on the topic of scratching posts, you decide to unsubscribe to the newsletter and you realize: As easy as it is to buy a scratching post online, it is considerably more difficult to rid yourself of the associated newsletter after the fact. 
Annoyed at the inconvenient unsubscribe process, with complicated forms and cryptic Captchas, at some point you move the newsletter to your spam folder. Problem solved. But after this experience, would you recommend the online shop where you bought your scratching post to anyone else? 

While this may end happily for you, your cat, and your mailbox, it has serious consequences for Internet Service Providers (ISPs): Spam filters in this case are trained to filter out newsletters as spam. Added to this is the unnecessarily occupied storage space and dissatisfied end-customers. It also has consequences for the E-Mail Service Provider and, ultimately, the brand: They lose their good reputation and generate dissatisfied customers who in the long run may cease to be customers. 

Through this, the senders not only lose recipients and therefore potential customers, but also their reputation. The solution: One-Click Unsubscribe.
One-Click Unsubscribe means that a recipient can unsubscribe to a newsletter with a single click. This process has been around for almost 20 years. A List-Unsubscribe in accordance with "RFC (Request For Comment) 2369" can be a mailto- or an https-link. However, due to filters, wrong configuration, network problems, or even human intervention, unsubscribe emails end up time and again in digital Nirvana. And seeing as anti-spam software often checks all https-links for malicious content, a newsletter recipient can be accidentally unsubscribed. With the new "RFC 8085", this problem is eliminated. 
On the one hand, the process solves the problem of accidental unsubscriptions through anti-spam software. It also simplifies the unsubscription process for the recipients, so that they are not tempted to mark your newsletter as spam. Your cat is in great form, you're happy – and maybe you'll even recommend the online shop to other cat lovers – and meanwhile, ISPs und ESPs get to keep their good reputation and customers stay customers.

The Certified Senders Alliance, a whitelisting project from the eco Association and the German Dialog Marketing Association (DDV), is therefore planning to incorporate the One-Click process according to RFC 8058 in its admission criteria. Email senders on the CSA whitelist will then obligate themselves to use this process for bulk mailing, such as newsletters. 
Tobias Herkula, email expert and contributor to the development of RFC 8058, comments that "with this new standard, bulk mailers can very easily protect their reputation, avoid frustrating customers, and prevent their newsletters from ending up in the spam folder". 
Further information on One-Click and RFC 8058 can be found here:

summit.certified-senders.eu/english/read-outcome-1/One-Click.html
and
certified-senders.org/document/one-click-list-unsubscribe/

Experts on One-Click will also be present at the CSA Summit 2018, taking place from 18 to 20 April in Frankfurt.

Alexander Zeh studied Business Informatics at the Aalen University of Applied Sciences and did a Bachelor of Science with a focus on law and security at the University of Applied Sciences Bonn-Rhein-Sieg. He joined eco – Association of the Internet Industry in 2007 as a Systems Administrator and later became IT Manager. Since 2013 in his role as Engineering Manager, he has been the technical head of the Certified Senders Alliance (CSA) at eco.