Sparking a Solution to Online Identities with the Single Sign-On ID4me
April 2019 -

Domains

|

Identity Management
Sparking a Solution to Online Identities with the Single Sign-On ID4me
eco's Lars Steffen speaks to Andreas Gauger and Alexander Schwertner from ID4me on getting the hosting industry involved in growing the open, federated single sign-on from ID4me to solve the online identity and password problem.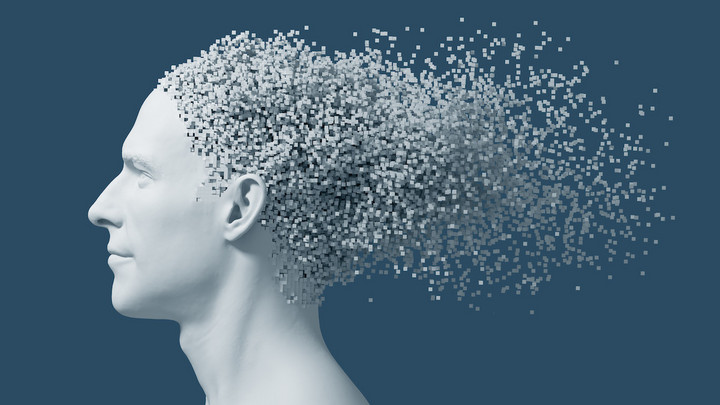 Listen to the 9-minute interview here or on SoundCloud, or read the transcript below.
LARS STEFFEN: Today with me are Andreas Gauger, ID4me Chairman, and Alexander Schwertner, domain industry consultant at ID4me. Today we'd like to talk about ID4me, and for those who are not familiar with ID4me, the elevator pitch please! What is ID4me?
ANDREAS GAUGER: ID4me is a single sign-on solution that helps users get rid of the password problem. And it is a solution that is done with the interests of the users in mind, not in the interests of advertisers' – like Google or Facebook – signal sign-on solutions.
ALEXANDER SCHWERTNER: And for any online provider integrating ID4me, there is a tremendous upside in easing onboarding processes and improving customer retention, because it just solves a lot of the password problems that we have with many other websites today. It just reduces the need for remembering the many passwords that everyone has to remember today.
STEFFEN: You just mentioned, Andreas, some of the competitors that you have with ID4me. What exactly for the end user makes ID4me unique compared to the other systems?
GAUGER: So there are lots of single sign-on solutions and I'm not saying that we are the only one who is doing what I'm just telling you. But we are completely user privacy oriented. And we also want to make sure that we are a distributed federated system. So if you have an ID4me, it's basically yours as a user. It's not issued by a company that can take it away from you, it's yours. And we don't track. We keep the users' data private. We are just there to make sure that they don't have to sign up in sign-up forms anymore and they don't have to remember passwords anymore. And we are doing this as a non-profit organization, certainly as an industry organization, we have something in mind: we want to ease the process of signing up, which is good for everyone.
SCHWERTNER: And it is clearly not built as a silo as many other single sign-on solutions are. It is open for everyone who believes in it and wants to engage.
We are using established technologies like OpenID Connect and the DNS to establish this open standard and allow everyone to tie in. It's the better and privacy-friendlier alternative to many social media logins that we see today.
STEFFEN: We are currently at CloudFest in Rust in the Europa Park, one of the leading industry events for the hosting, cloud, and domain industry. And I've seen on the agenda that ID4me is heavily engaged. So you've been involved in the hackathon through the weekend. You gave a presentation today, there will be a bootcamp session tomorrow. What is the big news about ID4me here at CloudFest?
SCHWERTNER: Well we've been testing and developing the standard for the past two years. And the exciting thing at CloudFest is that we're finally live and launching the production system. So, now we have the ecosystem established with a product that you can actually use, and we have implementations on the password authentication level where DENIC has implemented that layer. We have an agent system where you can register an ID so you can actually use it. And we see more and more login partners coming up who implemented ID4me plugins, so that you can use your ID to get access to hosting services, cloud services, or software-as-a-service platforms. So it's moving from a proof-of-concept to a viable product that you can actually use.
STEFFEN: This already sounds very exciting. What can we expect in the future from ID4me?
GAUGER: First of all, the most important thing we have to manage is to get over the chicken-and-egg problem. So any single sign-on solution in the past was always in deep trouble because the users said, "Hey, I will use your wonderful single sign-on if there is lots of websites that support it." And the website told the single sign-on initiatives, "Hey, we will support you if you have lots of users that try to log in with this single solution."
So, we have this little advantage that the hosting industry is big enough to be able to spark such a solution that will then self-grow. And our task at this CloudFest is to convince as many players of the hosting industry as possible to get on board. Even if there's not too many users yet, but if we work together, we can actually spark this finally and get a single sign-on solution running that is available worldwide for any user.
SCHWERTNER: And actually we've made quite good progress on exactly that. You mentioned the hackathon that we had at the weekend – there were about 20 different groups working on creating actual code. And as of now we have plugins for Joomla, Clone, Plesk, Typo3, asp.net, WordPress.
And that is just the beginning of what we've done this week. So we see more and more providers coming on board and making this available in their platform and offerings. I think that is something that we will see continuing after CloudFest, because I think we really gained momentum here and we have a lot of interest in people asking us about it and trying to understand what it takes to implement plugins.
STEFFEN: Speaking of how to get engaged and how to get involved: You're talking out to the industry via dotmagazine. Who is now willing to participate? How can you do it?
SCHWERTNER: I think the easiest way to get engaged is really to implement the ID4me login button. Think of it as one of the login buttons that you would see for Facebook and Google – that is just another one. Implementing that is available through a number of plugins, so the actual development effort of adding that to your site is minimal. It can be done in a couple of hours. And you don't need to sign any contracts. All you need to do is implement this button and that allows you to benefit by onboarding all customers who have an ID4me login already. This is the start. It's not a tremendous customer base yet, but it will grow. We're just entering the market. But implementing that on your site is really not a lot of effort and that's probably the easiest way to get started.
STEFFEN: Can I also participate in the development?
SCHWERTNER: Of course. ID4me is a not-for-profit organization and it's about welcoming members. The benefit of being a member at ID4me is that you are part of the discussion and development process. It's still early on – we have a working standard, but there are still governance discussions going on and we continue to develop the ID4me protocol. So if you join now, you get in early and can participate in actual policy and technical development. So that's really the benefit of being a member of ID4me. If you're interested and you feel there is something missing in the standard, or you have good ideas, reach out to the ID4me team, that's the way to participate.
STEFFEN: Andreas, is there anything that we have missed about ID4me that we would like to tell the people from dotmagazine?
GAUGER: The people from dotmagazine all have the same problem as all of us. They don't want to remember passwords, and they don't want to organize passwords in tools. They just want to have an easy and convenient way to log in. And the only way to get to this solution is if they all work together and start implementing ID4me login buttons on their websites. If there's enough people doing that, this thing will run on its own and finally, like 30 years after it started, we're going to have an Internet-worthy solution to log in somewhere.
SCHWERTNER: ID4me.org is really the place if you want to get engaged: where you'll find documents, you can learn about how to become a member, you'll see some of the members that we have already and there are names like IONOS and Nominet. The eco Internet Industry Association is an official supporter as well. And that's really your entry point into this discussion.
Andreas Gauger is a pioneer in the hosting industry and has played a major role in shaping the cloud and hosting market since the 1990s. In 1995, he co-founded the first German hosting company Schlund + Partner. As CEO of the 1&1 hosting business from 2000 to 2008, he played a leading role in developing the company to become the market leader in Europe. Since 2010 he has acted as a mentor, investor, and time-to-time co-founder for Internet startups.
Alex Schwertner is a Strategic Product Manager with 15 years of experience within the domain industry. Most recently in his role as Vice President Products at Tucows.com, he has been responsible for the wholesale platform of the second largest domain registrar worldwide. He previously worked as Managing Director of EPAG Domainservices GmbH in Bonn, a domain registrar focused on ccTLDs and part of the Tucows group since 2011. Schwertner was a member of the Supervisory Board of DENIC eG from 2007 until 2018. He leads organizations through processes of change and integrations, and positions companies for growth and innovation by applying customer-centric product management methods. Schwertner lives and works as a freelance consultant in Toronto, Canada.
Please note: The opinions expressed in Industry Insights published by dotmagazine are the author's own and do not reflect the view of the publisher, eco – Association of the Internet Industry.