The Internet Society – Building a Bigger, Stronger Internet
January 2020 -

Internet Industry
The Internet Society – Building a Bigger, Stronger Internet
Rinalia Abdul Rahim, SVP for Strategy & Implementation at ISOC, explains their vision and initiatives to improve security and access to the Internet.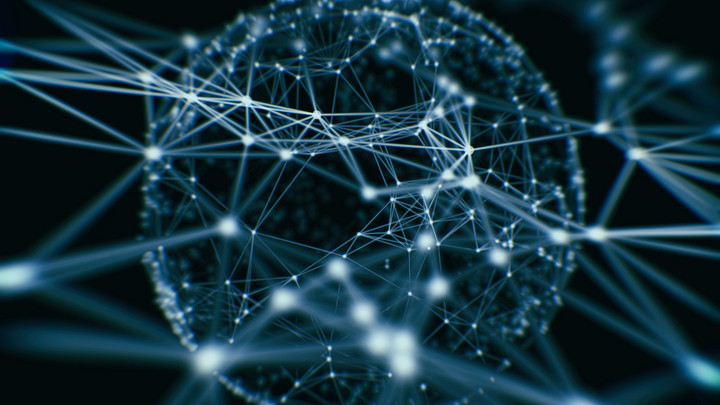 dotmagazine: Rinalia, can you explain the vision of the Internet Society?
Rinalia Abdul Rahim: The vision of the Internet society is that the Internet is for everyone. For us, the Internet for everyone has to be open, globally connected, secure and trustworthy. We are working on a new strategy to help us achieve this vision. It has three areas of emphasis: building the Internet, promoting the Internet, and defending the Internet. The outcomes of which should be a bigger and stronger Internet for everyone.
dot: What is ISOC's focus for 2020?
Abdul Rahim: Our 2020 Action Plan has eight projects. They are divided into two areas of work. One area is called Internet Growth, or "making the Internet bigger." And the other one is "making the Internet stronger." Of the eight projects, three are under bigger Internet, and five are under stronger Internet.
dot: What do you mean by making the Internet bigger?
Abdul Rahim: As you know, the Internet is a network of networks. And right now, we have what we consider to be a global Internet. But there are still large parts of the world's population who don't have access. What we mean by making the Internet bigger is making more networks available for people to get connected. And the way we're doing that is by building and enabling community networks.
dot: Can you explain community networks?
Abdul Rahim: Basically, it's about establishing new open networks that can connect to the global Internet in areas where people are unconnected or have not been able to access the Internet easily. This entails looking for communities that really want the Internet and are willing to work towards having and maintaining their own community-run network. And what we will do is be a partner that provides essential resources such as training and technical resources. We will also work to change policies and regulations to make community networks possible and viable, and we will help mobilize support resources through our community of chapters, special interest groups, members, and partners.
As part of building a bigger Internet, we are also working on building more technical infrastructure for the Internet where it is needed. This also involves building local technical capacity to deploy that infrastructure. In many places around the world, people want to expand the Internet, but they don't have local expertise. So we help train them and make sure they have the skills. We will do this training through our project on fostering infrastructure and technical communities, which will continue to establish Internet Exchange points around the world. With Internet Exchange points, you can be assured that the local Internet will grow. And so you will have both local Internet growth and local capacity to support that growth.
dot: So that's part of making the Internet bigger. What about making it stronger?
Abdul Rahim: A very important project on making the Internet stronger is encryption. Encryption ensures secure communication on the Internet. Right now, end-to-end encryption is being challenged by governments who want weaker encryption technologies for surveillance purposes. With current technologies, it is not possible to weaken encryption without undermining secure communication for everyone. If you don't have secure communication, everything that you do that needs to be private and secure is at risk, such as your banking transactions and access to your medical records. What the Internet Society wants to do is to create more public awareness and a global advocacy movement on why encryption is essential for secure communication on the Internet, and to bridge the existing gap between policymakers and the technical community.
dot: If you were to name one or two topics which are your personal favorites, what would they be?
Abdul Rahim: I would say that community networks is something that I feel strongly about because it brings access to people in under-served areas, which could be rural, remote, or urban. If the Internet is for everyone, then it needs to reach people that are unconnected. Another favorite project of mine is time security. The aim of this project is to improve the deployment of time security on the Internet. At the moment, and for a variety of reasons, time information on the Internet is not secure. And time security is essential for encryption on the Internet.
There are two other projects that I'd like to mention. One is called MANRS, which stands for mutually agreed norms for routing security. MANRS is a global initiative to reduce routing incidents and improve confidence in routing resilience and stability. This project targets network operators and Internet Exchange point operators, whose cooperation can make the routing of data packets more secure on the Internet. DE-CIX, for example, is a strong supporter and member of the MANRS initiative.
The other project I wanted to highlight is something called "the Internet way of networking." It's a curious title to be sure but, essentially, there is a way in which the Internet has been successfully built: in a decentralized way with actors coming together to cooperate through open and voluntary standards and practices to grow the network of networks. And so what we want to do is create more understanding about that "way" or model as guidance for policymakers and regulators, particularly as they consider Internet regulation. A good understanding of the "Internet way of networking" will ensure that regulation will not harm the technical infrastructure of the Internet, which we all rely on. Also, in this project, we will highlight bad regulation as examples of what should be avoided.
dot: And finally, the new MoU with the eco Association: What is it that you hope to achieve out of that?
Abdul Rahim: What I really love about eco is that it shares our interests, which is in an open, globally connected, secure, and trustworthy Internet. And because we have shared goals, we can do a lot of things together. And what's exciting to me is that we can do concrete things as opposed to just signing an MoU and saying that we have an MoU. So let's see what we can do together.
Rinalia has 20 years of global experience in ICT for Development (ICT4D) on issues relating to access, empowerment, and governance. She has held various advisory positions with international and regional entities/initiatives such as Mozilla Foundation, Global Action Network, World Economic Forum-UNESCO Partnership for Education initiative, United Nations Global Alliance for ICT and Development (UNGAID), International Task Force on Women and ICT, Youth Social Enterprise Initiative, UNDP's Asia Pacific Development Information Programme, and the World Summit on the Information Society's ICT for Development Platform.

She holds a Master's Degree in Public Policy from Harvard University (USA) and a Bachelor's Degree in Political Science from Princeton University (USA). She is certified in Corporate Governance by INSEAD (France).

Please note: The opinions expressed in Industry Insights published by dotmagazine are the author's own and do not reflect the view of the publisher, eco – Association of the Internet Industry.