December 2019 -

Digital Infrastructure
Digital Inclusion
Oliver Süme, Chair of the Board at the eco Association, reports on the challenge of giving millions of people world-wide access to information online.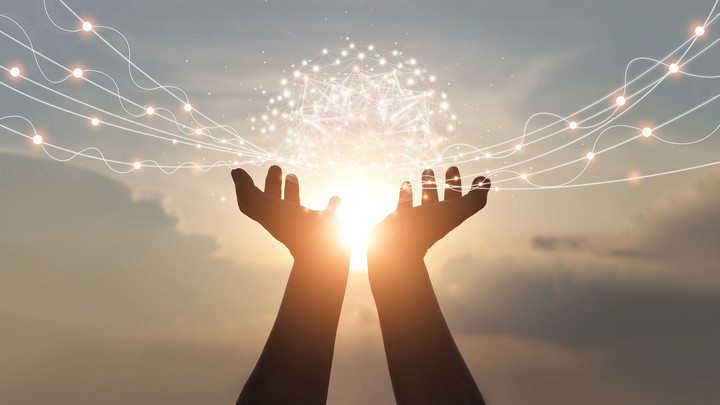 dotmagazine: Oliver, as part of the Internet Governance Forum 2019, you were involved with the topic of digital inclusion and how that relates to infrastructure and access. So firstly, could you give us a definition of what you see as digital inclusion?
Oliver Süme: Well, the keyword for the discussion around digital inclusion actually is digital divide. We see a lot of areas in the world that are absolutely underserved in terms of infrastructure and access to the Internet. And that means that there is a huge crowd of people who aren't online at all and thus are excluded from the benefits of digital technology. Bringing these people online breaks down barriers to information and makes it easier for them to participate in the economy.
Only half of the population globally is currently online, and we need to find ways to include these people into the online community and provide them with all the opportunities the Internet and email give us. This is the global challenge that I would define and understand as digital inclusion.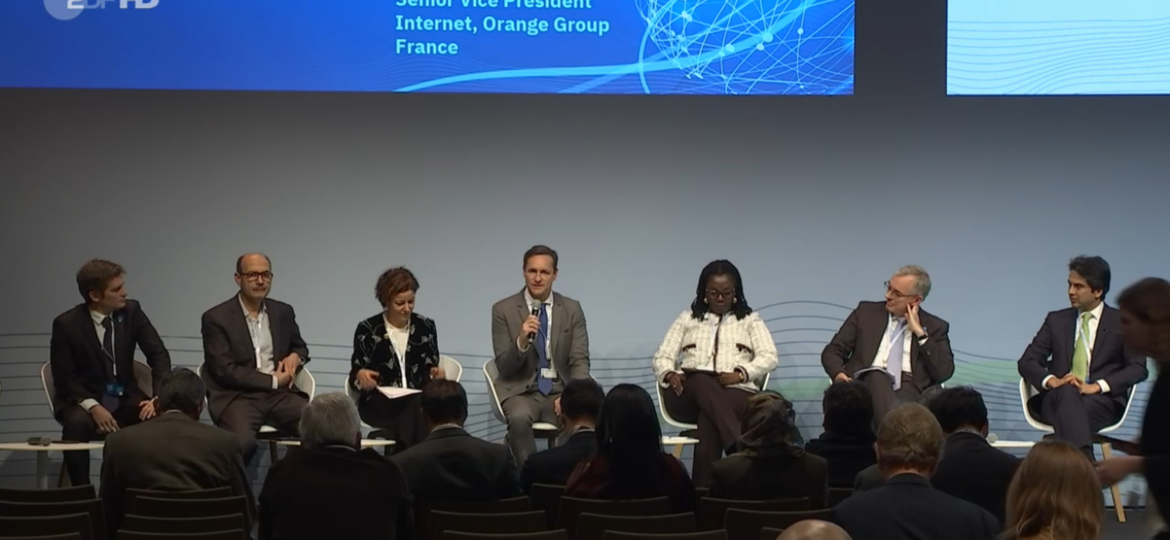 dot: So talking about your panel session, what were the interesting ideas or perspectives that were coming out in the discussion?
Süme: It was very interesting to see perspectives from many different regions in the world. We had ministers on the panel from Chad, from Ghana, but also from Italy and from Pakistan. We also had industry leaders from the Internet industry on this panel, and it was quite interesting to see their different perspectives. For example, if you take the German or the Italian perspective – which we heard from the Italian minister for Communications and Digital – they do of course not have a fundamental problem of digital divide and infrastructure compared to other regions. But as everyone knows, even in highly developed regions, there are areas with white spots on the broadband infrastructure map. Even in Europe there are some areas – we already know that this is the case in particular in Germany – where people do not have access to the Internet, at least not via landline, and even the mobile connection is too weak to access significant content on the Internet. So it was interesting to see that this seems to be similar also in Italy, as we heard from the Italian minister Paola Pisano.
When we heard the reports for example from Ghana, we learned a lot about a much more fundamental problem in that regard, because we see many regions in Africa where a huge number of people do not have access to the Internet at all. There are regions where you neither have access to the Internet via mobile, nor is there any infrastructure in terms of broadband. Consequently, an enormous number of people are just cut off from any kind of information and communication.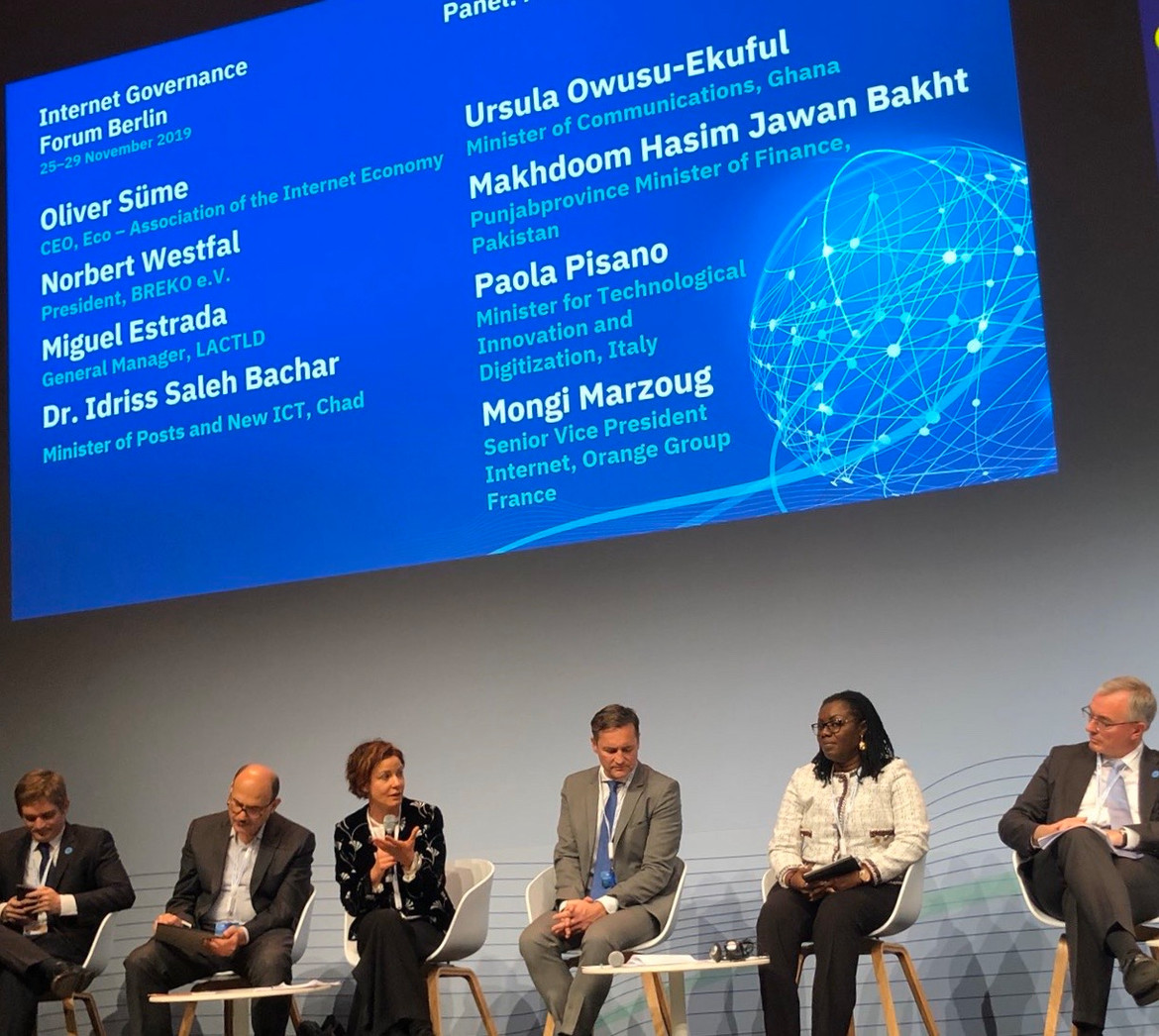 dot: So what do you see as being the way forward?
Süme: Digital inclusion is actually a huge challenge. We discussed different options during the panel, and the one that I tried to focus on and where I wanted to hear feedback from the panelists was so-called community networks. This is a solution often used in particular in Africa and other completely underserved regions in the world. Such projects aim to build wireless networks for the community of a certain region – for example, with a solar-powered wireless network connecting schools, or Internet access via satellite, where the hardware is installed on a truck serving as an access point for farmers. There are many great examples of such networks in a number of African countries.
The minister from Ghana actually confirmed in our panel discussion that they really see these community networks as part of a sustainable solution to provide Internet access, in regions where broadband infrastructure is otherwise hard to realize. Community networks can bridge the gap here. The minister from Ghana even said she does not only see this as a preliminary solution, but rather these networks can serve as lasting solutions at least for some regions in Africa. It was encouraging to hear that there are many approaches to making digital inclusion happen. However, the topic remains a huge challenge and we do need to support and promote potential solutions in the future.
Oliver Süme is Chair of the Board of the eco Association, a certified IT lawyer, and a partner at the international law firm Fieldfisher. He is an IT and technology law specialist with more than two decades of experience in the field. Oliver advises national and international clients from various sectors on their path to digitalization. Data protection, IT security and IT contracts are among his key areas, as well as the legal impact of new technologies such as AI and blockchain.