Building Diversity Into Your Company's DNA
January 2022 -

Diversity

|

Women in Tech
Building Diversity Into Your Company's DNA
Franzi Thoms, Senior Marketing Lead at GoDaddy, describes the steps companies can take to achieve gender and ethnic pay equity.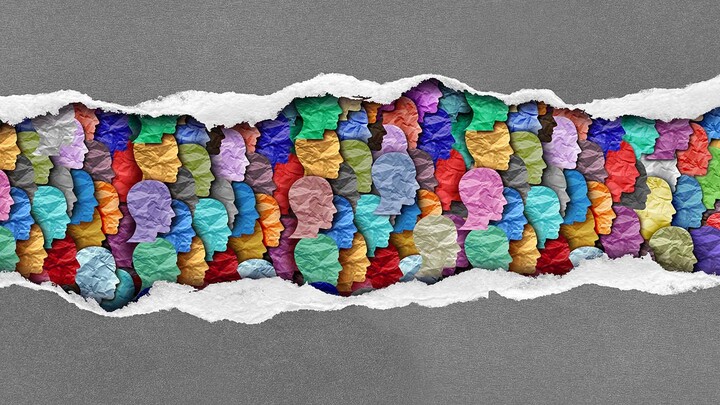 Equal pay at GoDaddy
In 2015, GoDaddy became one of the first tech companies to share its gender pay data. In the six years that the company has been studying gender pay data, great strides have been made, and helpful insights have been gained.
For each dollar or 84 Euro cents a man earned at GoDaddy in 2020, a woman got:
in the company: $1 / €0,84
in management positions: $0.98 / € 0.82
in tech professions: $1.01 / €0.85
in non-tech professions: $1 / €0.84
Introduction of a new promotion system
Following on from the examination of its gender pay data, GoDaddy introduced a new promotion system, which proactively identifies staff who are eligible for promotion.
The aim was to ensure that qualified staff were not forgotten simply because some employees were less likely to formally apply for promotion. The program showed immediate results: women's promotions increased by about a third, while men's promotions did not decrease. GoDaddy aims to give all staff the opportunity to grow on an ongoing basis.
Status quo and goals
GoDaddy is proud to have paid employees in comparable positions equally by gender and ethnicity over the past year, achieving both gender and ethnic pay equity. This is GoDaddy's way of ensuring an inclusive team where employees are paid for the same type of work, regardless of ethnicity or gender.
Promoting gender diversity at GoDaddy
Diversity is an integral part of GoDaddy's DNA, and the company strives to ensure that its workforce reflects the diversity of its customers – the entrepreneurs around the world who pursue their passion every day. Until this is achieved, GoDaddy is working to create a diverse global team. By empowering customers every day to realize their own dreams and start and grow their own businesses, employees themselves will be inspired and motivated.
Collaboration with the Stanford Women's Leadership Innovation Lab
GoDaddy has been working with the Stanford Women's Leadership Innovation Lab for many years. Founded in 2013, the centre conducts foundational research on advancing women in leadership by diagnosing barriers, developing interventions to overcome them, and developing research-based solutions. The collaboration with GoDaddy aims to develop new processes across the company that reduce gender and minority performance appraisal disparities.
Visible results
The result of the collaboration is a reward system where the best employees receive top marks and rewards on an objective assessment basis, regardless of how staff members view themselves. Based on the collaboration, GoDaddy has also invested in training staff who conduct job interviews to sensitize them to the issue of unconscious bias. This has ensured that new staff are hired at the right level and receive standarized remuneration. GoDaddy's commitment to paying its workforce equally and ensuring that applicants can expect the same level of payment is also evident in its recruitment activities.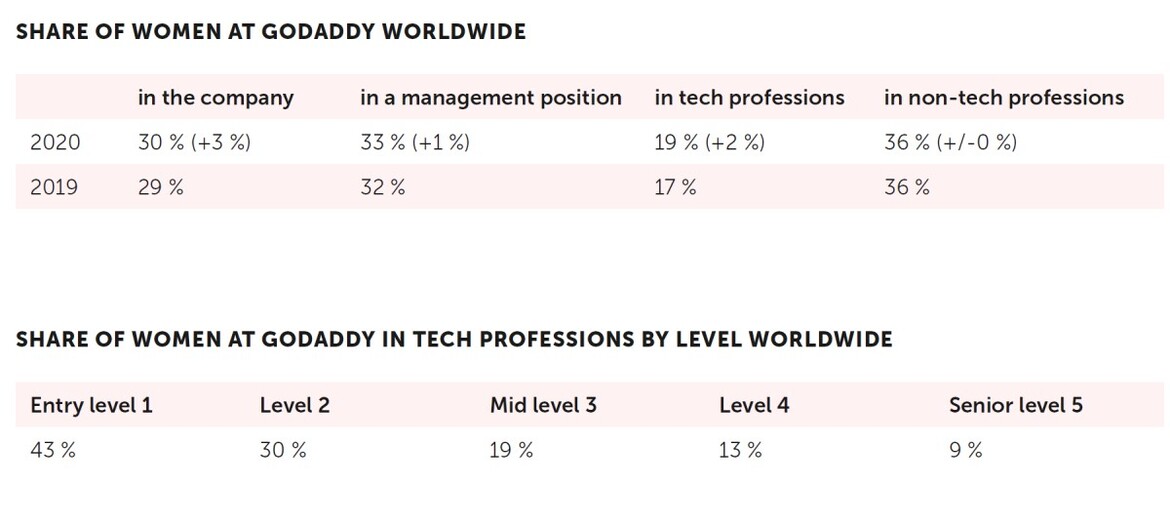 With 20+ million customers worldwide and 80+ million domain names under management, GoDaddy is one of the leading cloud providers with a focus on small businesses, freelancers, and the self-employed. GoDaddy provides support on the path of a professional web presence. The portfolio includes domains, websites, hosting services and digital marketing tools. Host Europe and DomainFactory also belong to the US web host GoDaddy.
Franzi Thoms is Senior Marketing Lead at GoDaddy, the world's largest services platform for entrepreneurs around the globe and expert for Website Builders. Franzi is responsible for GoDaddy Germany's social media channels and the blog. She is very active in the initiative "GoDaddy Women in Technology" and advocates for equality and diversity in the IT industry.

Please note: The opinions expressed in Industry Insights published by dotmagazine are the author's own and do not reflect the view of the publisher, eco – Association of the Internet Industry.