Self-Optimizing, Adaptive WiFi – An Essential Foundation for Smart Home 2.0
June 2022 -

IoT
Self-Optimizing, Adaptive WiFi – An Essential Foundation for Smart Home 2.0
Stephan Dietl of Plume Design outlines the potential of tech-integrated homes to show why intelligent WiFi is necessary.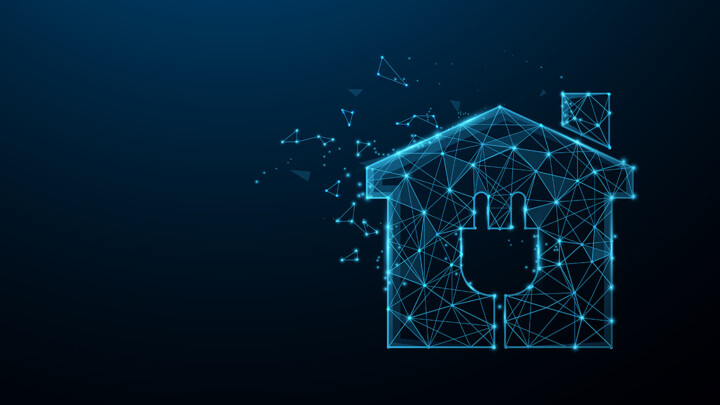 The Internet of Things is here. People are adding smart devices like watches, voice assistants, door keypads, and thermostats, among others, into their homes in unprecedented numbers. And they already communicate with each other quickly and reliably enough to inject a measure of savings, security, and convenience into people's lives.
The next phase of Smart Homes, however, is more complex. Smart devices and home networks won't just add convenience to people's lives but transform them altogether. The features that define the next generation – Smart Home 2.0 – go beyond controlling light bulbs from a phone.
The next-gen Smart Home can do everything today's connected home does, but without any input from the homeowner:
Lights, speakers, and appliances intelligently run themselves.
Systems track where users are in the house via WiFi to enable devices to adjust temperature, lighting, and sound accordingly.
Systems that detect plumbing leaks can call and schedule a technician to come and fix the problem at a time that's convenient to the homeowner.
A whole-home, water-monitoring system attached to the water meter can track water pressure, flow rate, and temperature, and activate an emergency shut-off when it detects leaks.
Security systems differentiate between welcome guests and strangers.
AI-led defenses can prevent digital break-ins and enable WiFi access control – and parental controls – by device.
Household robots sort dishes and pick up and move objects.
AI-enabled refrigerators can help users decide what to cook based on available ingredients, and smart ovens can use computer vision to identify dishes and control the cooking process.
The connected homes of the future deliver much more than domestic convenience. Smart Home 2.0 streamlines and eases everyday life for time savings, energy efficiency, and better protection. Now, more than ever, our homes must be robustly connected as they are the main location from which we live, work, play, and learn.
With increasing adoption of Smart Home technology, the demand for higher video quality will only grow, driven by streaming, online learning, and video collaboration apps across multiple devices.
This need for connectivity is compounded as multiple family members require network access simultaneously with one or more devices.
As WiFi is the predominant way people connect to the Internet and access their devices, the quality of their Smart Home experience is directly proportional to the distribution and reliability of the WiFi network. What is needed to make Smart Home 2.0 run smoothly then is intelligent WiFi as a fundamental enabler.
When every corner of the home is 'smarter'
The number and sophistication of connected devices in Smart Home 2.0 demands a deeply distributed WiFi access network with a centralized, intelligent controller to manage the delivery of WiFi speed, reliability, and coverage.
Here's why: The distances (range) between IoT devices and the home infrastructure need to be kept short because small, low-powered IoT devices cannot transmit signals all the way across a home to a single access point. When they try, the potential for disconnection is high, and the consequences can range from inconvenient to dangerous:
Smart light bulbs that keep going offline when needed
Not being able to cool a room in the summer because the smart ceiling fan won't connect to the home network
Security failures in devices such as smart locks
In addition to distances, several obstacles can prevent wireless networks from working as effectively as needed for Smart Home applications.
Objects or structures can get in the way and the distance between a wireless router and a smart home device can make connectivity difficult (for example, in a large home or in the case of enabled devices just outside the home).
WiFi is also interrupted when there's interference from neighbors' signals, or when the signals between the device and the router don't match. To top it off, there are always security concerns.
Consumers opting for repeaters or extenders often experience inconsistent results and poor network performance. In addition, these solutions don't deliver the intelligence that next-generation Smart Homes require; wireless connectivity for Smart Home 2.0 needs to self-optimize, and learn and adapt according to users' changing behaviors.
Service providers often find that delivering gigabit speeds over fiber simply moves potential bottlenecks from the operator's network into the home network. AI-driven platforms, like Plume's, can solve that issue with a whole-home WiFi solution that constantly fine-tunes connectivity for the best possible user experience and gives the subscriber tools to manage their Smart Home network.
This comes in the form of a new architecture and delivery model that either replaces or complements the centralized home router with a set of distributed, cloud-controlled WiFi nodes.
Placed at optimal locations around the house, these nodes distribute WiFi throughout the home while cloud controls continuously monitor and adapt distribution according to the needs of the home and its occupants.
This distributed WiFi system allows the signal to take several paths to get to devices and can be optimized to choose the most effective path. As they are more complex to configure and manage, these systems are best handled with a centralized software entity with knowledge across the entire network.
In addition to in-home connectivity management, upcoming smart home trends demanding anytime and anywhere access also need edge infrastructure to reduce latency and improve homeowner experiences.
Smart Home 2.0's AI-driven virtual assistants and video monitoring capabilities, among others, require the high bandwidth and low latency that localized data centers enable. Software solutions that sit between core and in-home networks and manage the relationship flawlessly will be key.
With over 20 years of experience in IT at HPE Aruba and Citrix, among others, Stephan Dietl, Director BDM - Telecom & WIFI Associations at Plume Design, builds trusted relationships with partners by understanding their needs and connecting them with the right solution that is most valuable to their business.
Please note: The opinions expressed in Industry Insights published by dotmagazine are the author's own and do not reflect the view of the publisher, eco – Association of the Internet Industry.