The Carbon-Neutral Transformation to Smart Cities
September 2021 -

Smart City

|

Sustainability
The Carbon-Neutral Transformation to Smart Cities
Co-author of the new eco study "The Smart City Market in Germany 2021-2026" Lars Riegel from ADL explains the environmental benefits of the Smart City.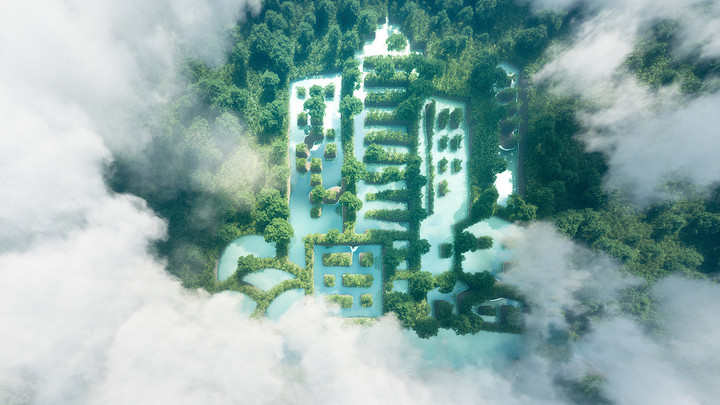 dotmagazine: Just how sustainable is a Smart City?
Lars Riegel: A Smart City has the potential to be vastly more sustainable than traditional cities. Take Copenhagen as an example – the city has set itself the goal of becoming carbon-neutral by 2025. An undertaking like this is only possible through the use of green technology and smart systems. When you are in Copenhagen you can see the effects already with its great air quality, efficient public transport, and smart waste management systems.
All segments of the Smart City market can have a positive impact on the sustainability of cities, including not only the move towards carbon-neutrality, but also improvements in the quality of life and infrastructure in cities in general. Well-conceived services built on the basis of a Smart City demonstrably lower resource consumption when used correctly. It has to be mentioned that, in our terminology, the term Smart City does not only cover smart technologies for larger cities, but also for smaller dwellings and villages.
But for our society to become truly sustainable, inroads must be made into the generation of renewable energy. Decentralized generation plants increase the share of renewable energies within the energy mix, with examples in this regard being local solar and wind power plants which are connected to decentralized grids and used directly as a power source for local residents. This can't be achieved without digitally supported Smart Grids that balance the volatility of renewable energy generation with the stability needed in the grids.
Our hot-off-the-press study undertaken with the eco Association highlights some great examples of Smart Neighborhoods where infrastructure is being powered by such decentralized systems. Put simply, if the e-car is powered by coal-fired electricity, the footprint per kilometer is almost 25 percent higher than with conventional combustion engines. Therefore, the roll-out of electric charging stations powered by green energy is essential for operating electric urban vehicle fleets and private car transport in a sustainable way.
By increasing the share of renewable energies, cities can lower their dependence on fossil-fuel resources, meaning that CO2 emissions can be reduced. Particularly in our study's analysis of the Smart City segments of "Transport & Logistics (Mobility)", "Energy", and "Building Automation", we have arrived at an important conclusion: that the increased use of renewable energy and the rise in energy efficiency – achieved through the use of digital technologies and applications integrated into an urban planning context – can contribute significantly to the climate goals. In many areas, Smart Cities reduce not only emissions, but at the same time also cut down on noise pollution and air pollution, making the city more liveable overall.
dot: What is the first and foremost step that a Smart City can take in helping to reduce energy consumption?
Riegel: The first step is to ensure the efficiency of the underlying technology. In doing so, it is essential to recognize that, over older transmission technology, fiber optics and 5G have enormous advantages in terms of energy efficiency, a fact that various studies have now confirmed. Next, energy that is consumed and transformed into heat – for example in data centers – can itself be put to good use, resulting in greater benefits from the same amount of energy consumed. Waste heat from data centers can form the basis for operating "vertical farming" (systematic and scaled indoor farming) or even heating homes and offices. Added to this, many large network operators – to take Vodafone as one example – are working to make their infrastructure and processes carbon-neutral in the coming years through a combination of renewable energy, the circular economy, and green IoT solutions.
dot: And what might the next steps be?
Riegel: While optimizing the efficiency of the digital infrastructure is an essential part of carbon-neutral digitalization, what is even more dramatic is the impact that Smart Cities can have on the daily life of residents – and ultimately on a sustainable environment. In examining the "Mobility" sector, our study shows that car-sharing services alone will enable direct sustainability effects of around half a million tonnes of CO2 by 2026 – and that's just in Germany. Once you add other innovations to make public transport more attractive, it's clear that there's great potential in this area. What's more, combining Smart Lighting and Smart Parking not only saves up to 85% of the energy that would be consumed by a non-smart system, but also reduces the emissions from cars and increases a city's revenues – a win/win situation. Smart Homes and building automation also offer enormous potential for savings – as early as 2017, the Fraunhofer Institute for Systems and Innovation Research ISI already assumed a savings potential of around 20 percent. So there's enormous potential in the market, and it's up to cities to get projects up and running to take advantage of this.
dot: Why should cities become smart, and how can they manage the transformation?
Riegel: Cities can make a significant contribution to achieving the climate goals and becoming carbon-neutral. After all, cities are where most people live in the 21st century – in Germany, for example, the figure is currently around 76 percent and rising. However, with this rise in numbers, alongside limited public budgets exacerbated by the Covid-19 pandemic, cities are confronted with considerable challenges and high financial hurdles in realizing a complete Smart City transformation. Smart City projects have large project scopes, and these necessitate the incorporation of a significant number of important stakeholders and interfaces. This means that these projects require a huge coordination effort.
Luckily, looking at the economic challenges, there are a range of models that can be used for financing of Smart City projects, as examples from the likes of New York City, Eindhoven, and Manchester illustrate. Not only are there interesting opportunities for securing subsidies and reducing costs through smart systems, but there are many private-sector actors, both local and regional or national, who are interested in helping to shape the future of cities. This is why new financing concepts are increasingly gaining ground in the context of Smart Cities.
Lars Riegel is a Partner in the Vienna office of Arthur D. Little (ADL) and has extensive experience in TIME (telecommunication, information, media & electronics), specializing in large digital transformation projects and corporate strategy. Lars has extensive experience in large digital transformation projects in the telecommunications sector, among other sectors. His professional experience comprises activities in Austria, Germany, CEE, France, the US, Italy, Benelux and the Emirates. He has authored many studies on TIME markets and the Internet industry.
Please note: The opinions expressed in Industry Insights published by dotmagazine are the author's own and do not reflect the view of the publisher, eco – Association of the Internet Industry.