Internet-Based Mobility to Relieve Inner Cities
September 2021 -

Smart City

|

Mobility
Internet-Based Mobility to Relieve Inner Cities
Smart Mobility to enjoy double-digit growth as service and data platforms control traffic flows with the help of AI, reports Alexander Rabe from the eco Association.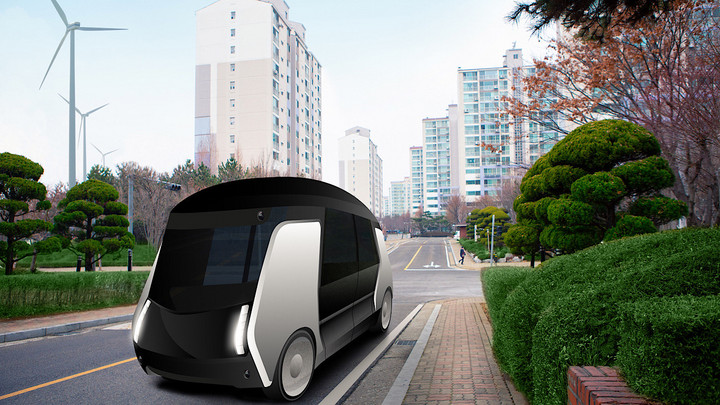 Investments in mobility solutions based on the Internet will significantly relieve the traffic situation in cities over the next five years. However, if mobility is to be used by people "as a service," the foundation of such a Smart City ecosystem must function reliably and across the board – even beyond the boundaries of a Smart City. In order to enable multimodal connected mobility – meaning across different modes of transport – municipalities must invest in corresponding digital infrastructures now – and not just in the inner cities, but also in suburban and rural areas.
Overall, the "Mobility, Transport & Logistics" segment in the German Smart City market is set to grow by an average of 19.6 percent per year in the coming years – from a revenue volume of 6.1 billion Euro in 2021 to 14.8 billion Euro in 2026. This is shown by the study "The Smart City Market in Germany, 2021-2026," published by eco – Association of the Internet Industry together with the management consultancy Arthur D. Little, and with the support of NetCologne, Cloudflare, Uber, and the Vodafone Institute.
Intermodal solutions to relieve pressure on city centers
On the one hand, the authors of the study expect investments in public transport that will make it more sustainable, less stressful, and thus more attractive.
In addition, commercial platforms such as Uber are driving the acceptance and use of car, bike, and ride-sharing business models. Overall, the mobility offer in cities is undergoing a major transformation; people will increasingly perceive mobility "as a service" and book it via their smartphone. In particular, intermodal solutions that link public transport with other mobility services will relieve the pressure on city centers in the long term. Self-driving means of transport will support this development, but fully autonomous vehicles will not become established in everyday life before 2030. The prerequisites for this are high-performance digital communication networks, needs-based data center infrastructures, and appropriately deployed cross-cutting security technologies.
Martin Kumstel from Uber also emphasizes that the mobility of the future will be multimodal, shared, and electric. "Public transport is the backbone of mobility in the future. Alternative Internet-based mobility concepts will continue to complement public transport in a meaningful way. Ecosystems for these multimodal offerings ultimately relieve the pressure on city centers and improve the connectivity of suburban as well as rural areas. Together with municipalities, these ecosystems should be promoted, and appropriate collaborations facilitated."
Artificial intelligence optimizes traffic flows – and ecological sustainability
Overall, the complexity of urban transportation is increasing; municipalities have to weigh up the advantages of their own city solutions, commercial platforms, and supra-regional interfaces. In this context, according to the Smart City study, data, data availability, and the exchange of relevant mobility data will play an enormous role in the future for manufacturers, suppliers, and mobility service providers. User data enables better management of capacity closely in line with demand, for example through specific tariff models. This also enables better utilization of existing transport services without having to create additional infrastructure across the board.
Centralized service and data platforms are emerging that use artificial intelligence to optimally control and manage traffic flows. Only if data can be shared will the different areas of future mobility benefit equally. Through the sharing of data, artificial intelligence can make a highly productive contribution, not just to regulating traffic flows, but also to the planning of entire road systems. Data availability and sharing will rapidly drive and enable new concepts and business models – and will make a key contribution to sustainability. To take just one example: As the Smart City study indicates, optimization of traffic flows through Smart Parking would contribute to reducing CO2 emissions in urban car traffic by up to 50 percent by 2030. An optimal traffic flow will pay off, not only from an economic perspective, but also from an ecological point of view.
Since January 2018, Alexander Rabe has been the Managing Director of eco – Association of the Internet Industry, the largest Internet industry association in Europe. He took over the management of eco's Capital Office, including the division of Policy, Law and Regulations, in 2016. Prior to that, Rabe was CEO of the Gesellschaft für Informatik (GI) and CEO of German Informatik Akademie GmbH in Bonn.