The eco Complaints Office – Regulated Self-Regulation That Works!
January 2019 -

Self-regulation
The eco Complaints Office – Regulated Self-Regulation That Works!
Head of the eco Complaints Office Alexandra Koch-Skiba presents a case study of successful self-regulation of the Internet industry, with the fast and effective removal of illegal online content around the globe.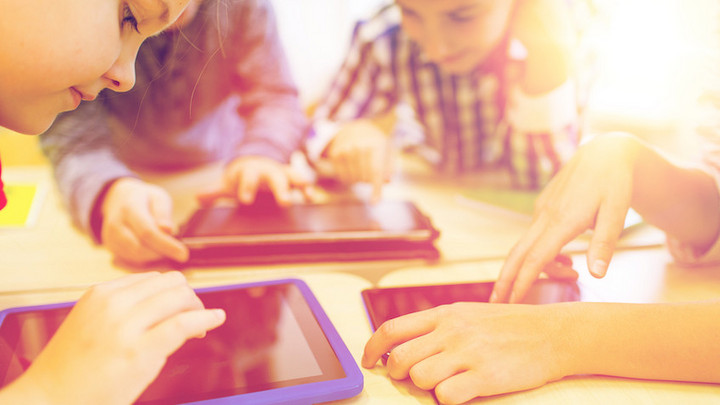 For more than 15 years, eco has been successfully fighting against illegal content in the Internet, and doing this primarily through self-financing. The voluntary commitment has always been important for us as the Association of the Internet Industry, in order to strengthen trust in the Internet and to thus contribute responsibly to the betterment of our society. 
Already today, digitalization has penetrated all areas of our society and has become a central economic factor worldwide. It is quite clear that our future, and the future of our children, is digital. Digital education is therefore becoming an increasingly key competence for participation in both working life and social life in a society that is increasingly being shaped by digital technologies. 

For us, it is important that children and young people are able to surf the Internet without being exposed to dangers. The fight against illegal content and content which is harmful to young people is therefore a challenge that eco takes very seriously.
Hotlines are an important point of contact for all Internet users 
Many citizens shy away from reporting suspicious online content directly to the police, out of the fear that they themselves could end up being part of the investigation. This is especially the case when it comes to reports of child and youth sexual abuse material. 
Our work does not only benefit Internet users; our members (on whose initiative the Complaints Office was founded in the first place, with the establishment of the ICTF  - Internet Content Task Force) also benefit from our service. The eco Complaints Office lawyers examine all reports, filter out unjustified complaints directly, and in this way relieve both providers and law enforcements agencies of some of their burden.

We are proud of the good cooperation with our members, law enforcement agencies, other hotlines, and the active support of committees and initiatives – this network makes the eco Complaints Office an ideal mediator between the industry, the state, and Internet users.

Given that there is always more strength in working together, and the Internet knows no state borders, it is of particular importance to be well connected around the world. For this reason, the eco Complaints Office is a founding member of the international network of hotlines, INHOPE. More than 45 hotlines from over 40 countries belong to the network, and they are able to forward reports to each other when the content reported is not hosted in the hotline's own country. The Quality Assessment Report published annually by INHOPE was a particular highlight in 2016, given that it provided evidence in all points of our exceptionally good work. 
Internet service providers and Internet companies demonstrate a great deal of responsibility in the context of the successful cooperation between hotlines and law enforcement agencies. However, it needs to be clear: Consistent prosecution is essential to effectively combat crime in the Internet. The state must address the cause of the problem through effective prosecution of the perpetrators, and create a strong public awareness for illegal statements and content, through the fostering of media competence.

How the eco Complaints Office works
The eco Complaints Office has been fighting against illegal online content for around 20 years. It is embedded in the system of regulated self-regulation and is especially tasked with improving youth protection in the Internet. 
Internet users that come across illegal, in particular youth-endangering, online content can report this free of charge and anonymously to the eco Complaints Office at international.eco.de/eco-complaints-office, www.internet-beschwerdestelle.de/en/index.html (the joint portal of the eco Association and the Voluntary Self-Regulation of Digital Media Service Providers (FSM)) or by email to hotline@eco.de. In addition, the eco Complaints Office is a partner of the German information platform for young people jugend.support and collaborates with the FSM hotlines and jugendschutz.net on the processing of reports received over the platform. To effectively combat illegal online content, cooperation with other relevant actors is vital. eco therefore cooperates with, among other, providers, partner hotlines, and law enforcement agencies. eco is also a founding member of the international network of hotlines INHOPE and part of the German Safer Internet Centre.

Simple and anonymous: Report a complaint
The eco Complaints Office accepts complaints about all Internet services: World Wide Web, emails, exchange platforms, chats, newsgroups, discussion forums, and mobile content. The content can be hosted on both national and foreign servers.
Complaints Office in Figures:
In total in 2017, 27,660 reports (not including Spam and Usenet) were received by the eco Complaints Office, of which 4,063 cases were relevant. Worldwide, around 95%, of the URLs eco found fault with were removed from the Internet (of these, around one fifth of the URLs, or to be precise 20.85%, were hosted in Germany).
Growth rates in hate speech: Balancing act with foundational democratic principles
The German legislative initiative regarding the controversial Network Enforcement Act (NetzDG) was a central topic for the eco Complaints Office in 2017. Through this, phenomena like "Hate Speech & Co" came increasingly into the focus of public awareness. We experienced high growth rates in reports relating to racism – in comparison to the previous year, the number of reports received rose by more than 120 percent. However, reports relating to this type of offense in particular demonstrate time and again how important a careful legal examination is. 76 percent of the content reported was ultimately not objectionable under German law, and was in fact permissible. It is not unusual for legally borderline cases to be reported. It is always a balancing act with foundational democratic principles.
Alexandra Koch-Skiba has been registered as an attorney since 2005. During her legal education she specialized in criminal law and the law of the protection of minors. As the Head of eco's Complaints Office, she is in charge of the hotline's management and of supporting the report handling, in particular in regard to legal issues. She represents the hotline at the European and national level, e.g. at European Networks, when liaising with law enforcement and other relevant stakeholders, and at events. Moreover she represents eco on topics related to youth protection on the Internet.