Take-Down and Terms of Service – The Keys to Self-Regulating Online Content
September 2018 -

Notice & Takedown

|

Self-regulation
Take-Down and Terms of Service – The Keys to Self-Regulating Online Content
Alexandra Koch-Skiba, Head of the eco Complaints Office, on how self-regulation is not just the best way for swiftly removing illegal content from the Internet, but can also help to prevent it from getting up there in the first place.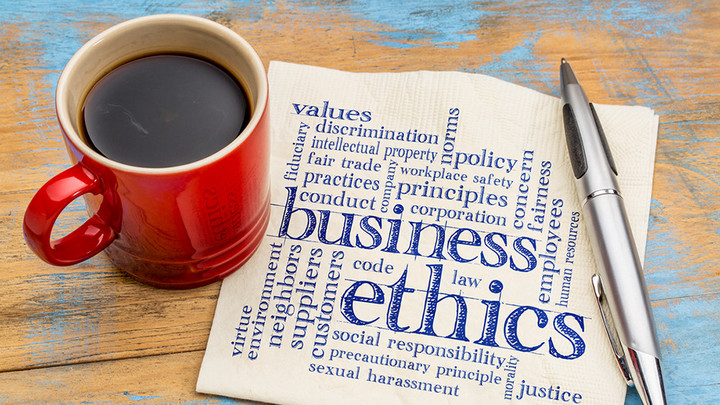 Listen to the 9-minute interview here or on SoundCloud, skip to the individual questions, or read the transcript below.
dotmagazine: Alexandra, could you describe the nature of the service which the eco Complaints Office undertakes on behalf of the Internet industry?  
Alexandra Koch-Skiba: We're supporting the Internet industry and combatting illegal content online. That means Internet users can report potential illegal content to us. We make the assessment based on German law; we trace its origin, and if we think it's a justified report, we take appropriate measures – meaning, we inform law enforcement if we have a violation of the criminal code and recommend to ISPs what kind of measures they should or can take to tackle this kind of content.  Meaning requesting a take-down, or taking measures to prevent certain age groups from seeing that kind of content.
dot: The eco Complaints Office consistently emphasizes that self-regulation of the Internet is the best way forward, not just for the industry, but for society as a whole.  What advantages does this approach offer? 
Koch-Skiba: The very big advantage is, it's a very fast approach. That means we have low hurdles for everybody, so users can complain or report easily, and if they wish to do so also anonymously. So there are no barriers or hurdles for them. They don't have to go to the police or something like that; they can just fill our form and that's it. We make a pre-assessment, so the Internet industry gets a pre-checked report and can take their measures very fast. And if we see some trends or the industry sees some trends, in cooperation with us, we can consider that too, very easily without having a very formal procedure behind it. It's easy and fast. 
dot: By its very nature, the Internet is a global medium. How does the work of the Complaints Office manage to work across borders? 
Koch-Skiba: We have different ways to do that. The first way is, we also cooperate with other partner hotlines abroad. "Hotline" is a synonym 
for "complaints office" in our area of work. We have partner hotlines; we can forward complaints to them if the content is hosted in their jurisdiction, particularly when it comes to child sex abuse material (CSAM). We have a network of hotlines with whom we are cooperating – the INHOPE network and INHOPE partner hotlines. This network was founded in 1999 by eight hotlines, and eco is one of the founding members. So that's one way. The other way is that eco is also an international organization. So we also have members abroad and it's very easy for us to reach out to them, cooperate with them, recommend measures to them. 
dot: Does the transnational nature of such work sometimes present challenges, in light of countries' different legal situations?
Koch-Skiba: Of course different legal situations may be challenging. It's quite obvious that if we have something that's illegal here, but not illegal in the hosting country, we cannot force someone to react. But what we can do is raise awareness that specific content is not okay for everybody.  So the ISP can decide whether they want to
cover it in their terms of services and prohibit things. I mean, organizations are free to cover things in their terms of services that are legal under their jurisdiction. They can say what they want at their networks, and what is prohibited. 
dot: Could you name one or two key statistics that highlight the effectiveness of the eco Complaints Office's approach of "take-down instead of blocking"?
Koch-Skiba: In our experience, take-down is a very effective measure. In the last year, 2017, we had an overall a success rate in regard to take-down of 95 percent worldwide. So if we reach out to someone, no matter if it's in 
Germany or abroad, we have a success rate that's very, very high. And in terms of timing: we had in regard to CSAM reports in Germany an average of 2.2 days last year, beginning with the report coming to us until we see that the content has been taken down. And if you think about the different steps in between – so we have to assess, we have to inform law enforcement, we have to wait six hours, we have to inform the ISP, and we are not working on weekends – it's a very fast time.  
dot: What might be a typical example of what happens when your office receives a report of suspected illegal content and it turns out to be a justified complaint? 
Koch-Skiba: So we initially reach out to law enforcement if the content is also violating criminal law. It's important that they can start investigations because
just taking down without investigation, without criminal prosecution is just a small piece of a puzzle – and we want to cover the whole puzzle of course. So the first step is reaching out to law enforcement. Then we have to wait for a specific period of time; it can be six hours, or it can be three working days. And afterwards we notify the ISP, recommending the take-down – and afterwards of course we monitor if things have been taken down or also discuss sometimes things with the ISPs; why we think it's illegal, and what to do with it. 
dot: Bearing in mind the old adage that prevention is better than cure: Within a framework of self-regulation, how important are company terms of services as a front-line mechanism for addressing content issues? 
Koch-Skiba: In my view, they are very important, because as I said before, companies can decide what to do or what to ban from their services. So even if you're in a jurisdiction where a lot of content is still allowed you can say, "No, that's not the way I want my service to be used". So, you can set your rules. And that's the way to tackle specific content globally. Even if there are different legal frameworks. 
dot: Have you discerned any increasing public demand for companies to introduce such terms of services?
Koch-Skiba: I think there is a demand that people make clear what's allowed and what not. So transparency is a very important issue there. And to regularly check whether terms of services are still state-of-the-art or not. So there might be new trends coming up, or you might see that some things are misused by specific groups of users/people. So just make clear that everything is fine, transparent, and respect your terms of services. 
dot: Complaints offices shoulder a lot of social responsibility for the self-regulation of the Internet industry. There must be days which are particularly hard for you and your team.  What are the factors that help you to keep going when the going is particularly tough?
Koch-Skiba: I think there are different things. Personally, one thing that keeps me working and being engaged in these specific areas is the success we have; seeing that content is taken down is very motivating. So we know it's the right thing we are doing and just having success is a very, very good motivator. The other thing is we have a very strict staff welfare policy and I think it's important: to take care of your staff, so that they can do things without having bad experiences or traumatic things. 
You can download the eco Complaints Office Annual Report 2017 here.