Mobility Data Ecosystems as an Opportunity for the Transport Revolution: How Wolfsburg Is Preparing…
December 2022 -

Mobility

|

Data Center

|

Digital Ecosystem

|

Smart City
Mobility Data Ecosystems as an Opportunity for the Transport Revolution: How Wolfsburg Is Preparing for the Digital Future
Giovanni Coppa from WOBCOM offers a vision of secure, legally compliant, rule-controlled data exchange enabling mobility services and smart city solutions.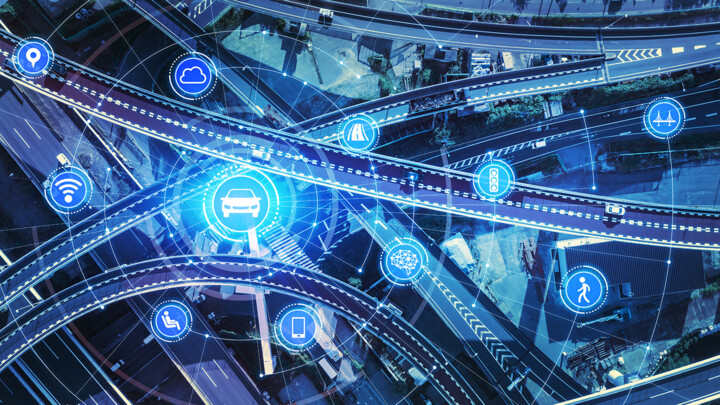 Data is the foundation of digital society. Mobility-as-a-Service offers, or MaaS for short, offer great potential for further sustainably advancing the transition to environmentally friendly transport. Successful integration and access to different mobility services require a smooth exchange between them. It is therefore important that the most diverse data streams are pooled, analyzed, and made usable for users. This is exactly what is happening in the Open Digital Platform. With this IoT data hub, Stadtwerke Wolfsburg and WOBCOM are already making a significant contribution towards sustainable, digitally interconnected mobility. Not only in the Braunschweig-Wolfsburg region of Germany, but far beyond regional and national borders.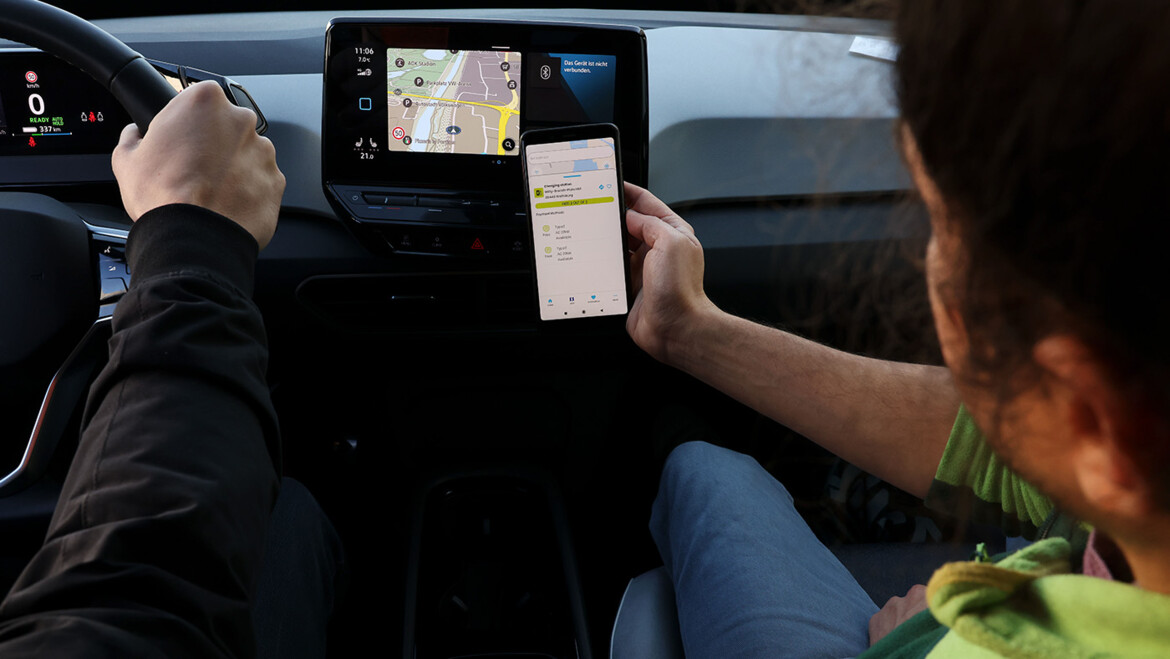 Who hasn't experienced that stressful search for a parking space in the city? Wouldn't it be more convenient if there was an app that showed the next available parking space and, best of all, the next available electric charging station? Far off in the future? Not in Wolfsburg. Over recent years, Wolfsburg has made targeted investments in Internet-of-Things sensors, connectivity, and a future-proof data infrastructure. The municipal utilities company Stadtwerke and its subsidiary WOBCOM are responsible for setting up and operating this infrastructure. Both companies are increasingly developing into supra-regional digitalization drivers that plan, implement, and optimize solutions and infrastructures in a national and international partner network with which the value of data can be exploited increasingly more efficiently.
Smart, Sharing, Open – living and moving in the future
By linking the mobility industry with data sharing, innovative and intelligent products and services can be created for the mobility of the future. This can be, for example, the combination of typical mobility data, such as the utilization of car parks or the availability of e-charging stations, with additional current data on weather or traffic jams due to a major event, such as a football match. With the #WolfsburgDigital initiative, the city of Wolfsburg and numerous partners, including Volkswagen, Stadtwerke Wolfsburg, and WOBCOM, set out back in 2016 to make data usable for digital urban development.
However, urban data platform solutions are needed to store, analyze, and utilize the large number of data streams across all fields of action. With the Open Digital Platform (ODP), municipal utilities and WOBCOM have created a technical solution to automatically capture data information from different data silos, which all have their justification as context-related information, and to bring it into corresponding consolidated, reusable, and transferable data models. The IoT data hub makes it possible, independent of technology and location, to put data from the city, industry, and economy into context on neutral ground. In the process, the many "pieces of data" are combined into an ecosystem for all mobility data – always with the idea of maximum scalability, interoperability, open source, and data sovereignty. The use of mobility data and transport infrastructure offers numerous opportunities - for example, for city administrations - to further develop their own urban structures towards a smart city or to develop new digital business models.
Minimize cyber risks, strengthen trust
However, smart infrastructures also require new approaches and concepts to minimize the new attack surfaces for hackers that come with increased interconnectivity. In addition to powerful security software, this requires a dynamically growing partner network to make the IT infrastructure continuously more resilient. This also includes new standards for secure, legally compliant, rule-controlled data exchange and comprehensive data processing. For this reason, among others, the municipal utilities and WOBCOM have founded the ASTRID Innovation Hub. It makes it possible to actually "rethink" products and processes and to find solutions based on trustworthy data exchange that will make cities more digital, mobility more intelligent, industry more connected, and applications more secure. Openness, transparency, and trust are the basis of such an interconnected and secure European data infrastructure, which Stadtwerke and WOBCOM are helping to create in various initiatives, such as the Mobility Data Space or Gaia-X. For example, the new European GEN-X network has set itself the goal of creating a framework for companies and institutions under European standards that enables the secure storage, exchange, and processing of data in a decentralized and resilient manner.
"MaaS": a real game changer – bringing order to the data jungle with online services
Pooling information, services, and offers in the sense of a digital ecosystem can help to communicate what is happening in the city more quickly, more easily, and more widely, and thus make everyday urban life easier. Such Mobility-as-a-Service offers are considered typical applications of mobility data ecosystems. They combine, for example, various availabilities of different modes of transport, traffic areas, real-time public transport timetable data and diverse payment functions – via online services and applications alike. With the "WolfsburgApp", Stadtwerke and WOBCOM GmbH have developed a smart city application on behalf of and together with the city of Wolfsburg that combines data and sensors to create synergies and new service offerings relating to mobility, administrative services, opportunities for citizen participation, and news about city life. In addition to free parking and charging options, collection notifications for waste disposal can be accessed, among other things. The development and functioning of the app is entirely in municipal hands, as the functions have been developed on an open-source basis.
This means that the city app, which was developed as part of the German Federal Ministry of Housing, Urban Development and Building (BMWSB)'s "Model Projects Smart Cities: Urban Development and Digitalization" funding project, meets the highest requirements in terms of scalability, data protection, and interoperability.
The integration of further functions, such as city-wide mobile parking apps and the integration of real-time data of Wolfsburg's bus traffic, is also planned for 2023. As a result, the "WolfsburgApp" will no longer be aimed only at people who live in the city, but increasingly also at those who commute to Wolfsburg or visit the city.
Outlook: smart cities are collaborative!
The increased use of digital technologies will help to sustainably improve living conditions in cities and municipalities. Digital mobility concepts with intelligent control of transport routes and means of transport can help make getting around a city more efficient for everyone: traffic jams are resolved more quickly or even proactively avoided, traffic safety is fundamentally improved, and commuting and searching for parking spaces are made less stressful. Through the future availability of mobility data across modes of transport - for example, from transport companies, car sharing providers, or e-scooter and charging station operators - MaaS concepts may also be able to contribute towards facilitating and optimizing the interaction of people, goods, means of transport, and infrastructure, and thus reduce emissions (NOX, CO2, noise), among other factors. This requires that more sensitive data, such as mobility and movement data of vehicle fleets and passenger flows, are also made available for cross-organizational use, processing, and linking with other data flows. This requires self-determined identities, open-source software, and technical data sovereignty: the cornerstones of Europe's future digital infrastructure. Those standards will ensure control over personal data and promote cross-community cooperation and data utilization.
Giovanni Coppa is responsible for the Data Center and Cloud Innovation at WOBCOM GmbH, a subsidiary of Stadtwerke Wolfsburg AG. As coordinator of the ASTRID Innovation Hub (iHub), he is responsible for artificial intelligence, cybersecurity and distributed IoT systems.
Please note: The opinions expressed in Industry Insights published by dotmagazine are the author's own and do not reflect the view of the publisher, eco – Association of the Internet Industry.