Setting Standards for Logistics in the New Digital Service World
May 2019 -

Connected Car
Setting Standards for Logistics in the New Digital Service World
Dr. Hendrik Rosenboom from DKV Mobility Services Group, on the role that logistics is playing in reshaping the transport and mobility sectors.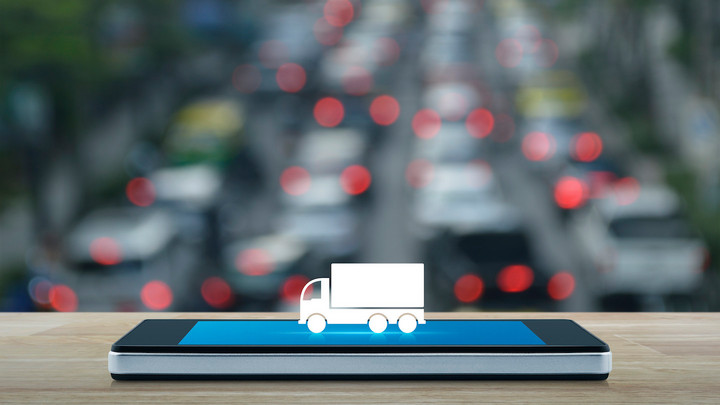 Watch the 8-minute video above or on YouTube, or read the transcript below:
Dr. Rosenboom, what do you see as the future of transport and mobility in general?
I think the future is definitely very different from what we see today. I think the transport and mobility industry will undergo as massive a change as maybe the media industry went through in the early 2000s when the Internet arrived in the media industry.
And what are the big drivers? Number one is: Everything is connected. All the new cars and the new trucks coming out of the factories today are already connected. So you can easily get the data. The next one is people are willing to share. You don't need to own these cars anymore as a status symbol or something like that. And last but not least, it is on the horizon in the future: there will be autonomous driving. And people now already start thinking about what it means for the transportation business – which we are in as a company – or also for personal mobility.
How do you see logistics evolving as an industry?
Logistics will grow also into the future because, as the economy is growing, there is more transport needed. The general intelligence is that transport is growing by 4 percent in Europe per year. And on the other hand, I think there are certain restrictions from an environmental perspective. There are just that many streets and parking lots for trucks as we have today and they won't grow all that much anymore.
So how should they work into the future? I think the only way out is efficiency and this now meets with being connected and digitized. This gives a lot of opportunities to orchestrate transport in a much more efficient way. Think about the fact that 25 to 35 percent of trucks are driving empty today because they're missing back freight. They are waiting too long in front of warehouses because it's not all orchestrated in the most perfect way. Now being connected and having massive digital infrastructures, you can orchestrate that much better. And that will definitely happen and will change the industry entirely. So it will be a platform-driven industry in some years from now.
So, do we have to wait long for the connected and autonomous truck to arrive?
The connected truck is there. So when you go and buy from Daimler or Volvo (or whoever) a truck today, it is connected. There is, at least with European manufacturers, also a standard called remote FMS. And so you can basically connect to this system and get a load of data off the truck.
The autonomous truck? It depends on whom you talk to. It's technically five years away. Regulation-wise, it's more kind of 10 years away, but I think you can really expect in 2030 that a substantial part of the logistics will be operated by autonomous trucks.
Thinking about the connected trucks: What kind of data is delivered to business platforms and logistics platforms from these trucks?
Being connected is not really new to the transport industry. There has always been something called telematics, which have been dedicated to IT systems built into the trucks to connect a truck with a back office of the holder. But there has never emerged a standard. So we have more than 800 telematics suppliers in Europe and it's a very patchy environment, and for that reason this kind of orchestration via a platform, across multiple holding companies, never occurred. But this is where the efficiency sits.
So it's not really about getting new data but getting the data finally in a standardized format and being able to get them from everywhere, independent of who owns and operates a truck in that moment. Sure, there is data privacy and so on and there are legal aspects, but technically it will be possible – in a few years, but once there are enough connected trucks out there – to have these data in a more standardized fashion and then you can start to orchestrate.
And what is it? It is very easy to start with something very astonishingly simple: position. Where is the truck? Maybe to give you a concrete example and a story, when you go to a logistics company today they will often outsource the transport to a subcontractor. And then the question is from the customer: where's the truck? Where's my machine, let's say, that I need to be delivered toward a construction site, let's say. And then they really have a chain of phone calls from the customer to the logistics company, and the logistics company calling the subcontractor to ask the driver finally: Where are you? They have a telematics system, but it's only visible for this kind of first part in the chain. It's not in general available. So that gives maybe an example that it's not really about having very specific data available, but having more commonplace data available, finally in a standardized way.
What role will DKV Mobility Services Group play in the future of logistics?
We are Europe's leading on-road service company. So, we basically apply services for logistics companies while on the road. We take care of fueling, tolling, break/fix services. And afterwards, after the tour, we take care of invoicing, VAT refunding, and all these kind of things. And so basically our service package to especially the smaller hauler is independent of where you go, while on the road we take care of everything. No headaches for you, no stop of the truck, because, for example, the driver is running out of cash and can't really pay for the next refill. So this is where we are coming from and I have roughly 200,000 customers with roughly three to three and a half million vehicles. So that's a huge number.
And now the question is, as I say, this is about setting standards. Couldn't we be part of that? For example, offering data in a more kind of standardized way to whoever needs those, so we can develop new services for our customers. Now, for example, let's say a ubiquitous truck tracking service - on a hit of a key you can really look up your truck and you can share that for example with your subcontractor or with your customer. So things like that – using our huge customer base and our brand, which is quite well known in that industry, to establish new services that need a broader standard. Because what we have done in the past is basically we have set a standard for fuelling and tolling and we think we can extend that basically into the new digital service world.
Hendrik Rosenboom has been with the DKV MOBILITY SERVICES Group since summer 2015. Initially as Director of IT, he was named Chief Digital Officer in 2016 and Managing Director Holding in autumn 2018. Before moving to the fuel card and toll business, the PHD-holder in biochemistry was responsible for process management at the medical and hygiene product manufacturer Paul Hartmann AG.
Please note: The opinions expressed in Industry Insights published by dotmagazine are the author's own and do not reflect the view of the publisher, eco – Association of the Internet Industry.