Webshops - Tactics for Smaller Merchants
June 2017 -

E-Commerce

|

E-Payment
Webshops - Tactics for Smaller Merchants
ePages' Richard Stevenson looks at the options for smaller merchants who want to sell online.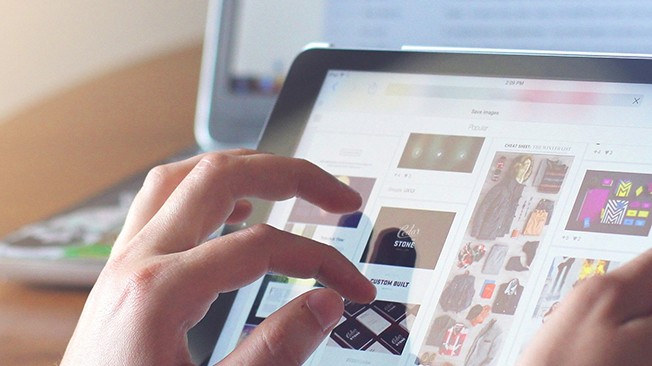 DOTMAGAZINE: What do you see as the big challenges involved in setting up an online shop?
RICHARD STEVENSON: Well, data shows that participation in retailing is at a record high – millions more SMEs and individuals are launching new e-commerce projects, and dipping in and out of selling online according to their needs. However, it's also true that while online sales are surging, so too are consumer expectations. The good news is that it has never been easier to create a professional quality online store. 

Perhaps the best gauge of success is your ability to deliver both a great shopping experience and also work efficiently and enjoyably as a merchant. A clear challenge is to be relevant and visible for website traffic, and be present on the most popular marketplaces. With the right online tools, it's achievable for even the smallest sellers to ensure this. Mobile is a clear requirement for all retailers now – to capture every possible sale, it is essential to use an e-commerce platform that delivers a seamless shopping experience for all devices.  

Success today is shaped by your ability to sell effectively across multiple channels. Even small retailers need an omni-channel approach, whereby shoppers can find you, inform themselves, engage and transact across both offline and online methods. The more flexibility you can offer, the more sales will be converted.

Payments and shipping options are certainly fast-moving areas with which merchants need to keep up to speed. Consumers are increasingly unforgiving of smaller stores, and expect the latest options for convenience, security, and speed. The good news is that software-as-a-service enables even the smallest sellers to keep apace of the trends.

Social selling and story-telling can be powerful tactics for smaller merchants. Research shows that consumers are hard-wired to want to support SME retailers who are experts and care about their products – this often means customers are willing to pay a premium for attentive service and brand values. Selling via social channels and social activities can be a highly efficient way to convert this.
DOT: Can you explain the value chain of an e-shop? Who are the important partners that a company needs to sell online?

STEVENSON: E-commerce is indeed a complex and fast-moving sector. The beauty of SaaS e-commerce platforms such as ePages is that merchants can rest assured that they are automatically kept up to speed with the latest retail apps and integrations that shoppers want, as well remaining fully legally compliant and secure at all times.  

Behind the scenes, a complex network of features is involved, including payment processing, fulfilment of deliveries and integration with online marketplaces. If your shop system cooperates with reputable partners from those fields (such as PayPal, DHL, Amazon, and eBay), you will benefit from two clear advantages. Firstly, large-scale partners of this type can help make your entire order fulfilment process run smoothly. Secondly, your customers gain much confidence in your shop from seeing these household names on your site. 

DOT: An e-shop that no-one knows about won't be much of a success. How to you recommend companies approach topics like SEO and online marketing? Should they keep it in-house or outsource it?

STEVENSON: Indeed, there's clearly no value to be had from a beautiful shop that's invisible to shoppers. In order to deliver you with relevant web traffic, modern shop systems include an integrated SEO kit. This is a highly cost effective way to simplify and automate the search engine optimization of your shop, helping new customers to find your store online. Look for a shop system equipped with built-in SEO-friendly URLs and tags to boost your selling success.

Furthermore, SEO services like rankingCoach.com, available to activate as apps within shop platforms like ePages, are an excellent turn-key method to win a competitive edge for retailers. Specialist or niche-product shops, in particular, can derive substantial value from an effective SEO strategy as they tend to have a clearer idea of their competition.  

DOT: What do you see as the pros and cons of standardized out-of-the-box and customized e-shops?

STEVENSON: For the majority of merchants with a restricted budget and limited technical knowledge, cloud-driven all-inclusive solutions are, by far, the best all round option. These can provide you with a complete solution at low cost, continually updated with the latest functionalities and merchant services, and allowing you to concentrate fully on your core business.  

At the same time, because the platform is always managed and automatically updated, the danger of any security, compliance or performance risks are kept to a minimum. Open-source solutions, in contrast, are primarily suited to larger-scale retailers with access to the resources needed for installing and maintaining the shop software themselves or contracting an agency to do this.

Software-as-a-Service (SaaS) solutions are generally available on a monthly fee basis. In such cases, merchants can usually opt to pay a low rate initially before switching to a higher monthly charge when enhanced capacity, performance levels, or additional features are required. With open-source solutions, the costs of installation, maintenance, and expansion can be difficult to calculate and can often turn out to be higher than with SaaS solutions.

DOT: What do you see as important changes in customer expectations and trends in market development?

STEVENSON: In 2017, we are seeing the further influence of the large marketplaces in brokering sales – in fact, new data suggests the marketplaces will account for 40% of online retail by 2020. This means that merchants should have a strategy for leveraging marketplaces while, just as important, developing their own brands and unique value adds.

Mobile traffic has now over-taken desktop, meaning that many e-commerce projects will now have a mobile-first strategy. Regardless of sector or size of retailer, most consumers want flexibility across multiple channels to search, view, and procure goods. Retailers who can offer a seamless online and in-store experience, and joined-up marketing campaigns have won larger growth than online pure-players in recent years.    

Cross-border trading is continuing apace, at around 25% growth per year. To achieve this, however, your site will need to be translated into different languages and, in most cases, set up to work with other currencies. Many modern shop systems provide support for this internationalization process, and it is worth considering at the start of all retail projects, no matter how modest. 

Another important area is the use of story-telling and social selling to provide a compelling reason to buy. Mono brands and niche retailers are also incentivizing shoppers to buy direct in order to reverse commoditization. Engaging content and a celebration for their industry is often a good return on investment. For example, around 75% of UK retailers report that they intend to increase the work they do on social platforms.   

Richard Stevenson is Head of Corporate Communications for cloud-driven online shop software provider ePages.com. He has worked in the web hosting, domain name, and Software-as-a-Service industries for over 14 years, many of which working with SMEs and web pros all over the world to drive awareness and adoption of new web technologies.

Please note: The opinions expressed in Industry Insights published by dotmagazine are the author's own and do not reflect the view of the publisher, eco – Association of the Internet Industry.