Simplifying Multi-Cloud Environments for Digital Transformation
October 2019 -

Multi Cloud

|

Cloud Computing
Simplifying Multi-Cloud Environments for Digital Transformation
Christine B. Müller from IBM Deutschland looks at the value of adopting a multi-cloud strategy.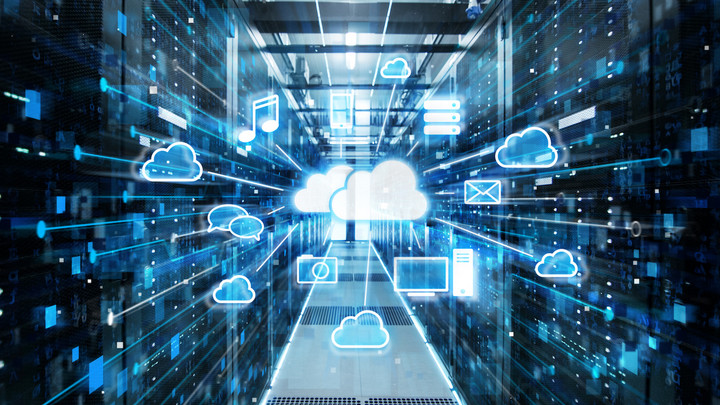 IBM is a partner of DE-CIX DirectCLOUD, and forms an integral part of the DE-CIX Cloud Exchange. Enterprise customers can access the cloud in a private, secure, low-latency VLAN via DirectCLOUD, whose partner network comprises more than 100 data centers and ISPs in Germany. Find out more here:https://www.de-cix.net/en/de-cix-service-world/directcloud
dotmagazine: What do you see as the role of multi-cloud in the digitalization of business?
Christine B. Müller: The adoption of cloud is key for businesses to become digital and stay competitive in their marketplace. Most business will adopt a multi-cloud strategy that embraces a mix of cloud models — public, dedicated, private, managed — to best meet unique business, application and workload requirements, and to avoid vendor lock-in.
dot: Is a multi-cloud strategy mandatory for a successful digitalization of business?
Müller: It is not necessarily "mandatory," but – for a balanced view of risks – it is relevant for businesses, as it gives them the freedom of choice. It enables clients to leverage different strengths of cloud providers or use financial opportunities to optimize cost.
Built on an open, Kubernetes-based architecture, IBM's approach enables portability and management across cloud models, on premises and off, as well as across vendors. IBM has strengths regarding multi-cloud management, security, and certifications with BSI C5, the Australian IRAP (very strict), and SOC 3. Especially in security with storage, e.g. encryption at rest as standard, Key Management solutions out of the cloud, or Hytrust for VMware (protection down to the level of the microchip).
dot: What are the most important elements of a successful multi-cloud strategy?
Müller: Multi-cloud environments bring up new big challenges. We see three important areas that need to be addressed:
Visibility - With numerous clusters on more than one cloud from more than one provider, you need a clear view what exactly is running where.
Security and governance - You need to set consistent security policies across environments and manage workloads based on compliance or capacity.
Automation - To deploy applications across environments, you need automation, including backup and disaster recovery options, and the ability to move workloads.
dot: How can an IT department maintain an overview of the diverse clouds used within a multi-cloud environment, and manage them effectively?
Müller: IT departments are looking for solutions to seamlessly manage and optimize the multi-cloud environment. IBM offers solutions like IBM Multicloud Manager that support security, compliance, and simplify large environments. IBM Multicloud Manager helps to reduce management costs, provides a choice in target environments, and increases governance. With its multi-cluster approach to application deployment — both cloud-native and modernized — workloads can be automatically deployed across clusters with full governance and manageability.
Christine Müller leads the Cloud Platform Teams for IBM Cloud in DACH.
Please note: The opinions expressed in Industry Insights published by dotmagazine are the author's own and do not reflect the view of the publisher, eco – Association of the Internet Industry.