Sustainable Cloud Native Software: Intelligently balancing economy and ecology
November 2022 -

Cloud Native

|

Sustainability
Sustainable Cloud Native Software: Intelligently balancing economy and ecology
Nils Klute talks to Marc Schröter, globaldatanet, and Sebastian Ullrich, PROTOS Technologie, about how cloud native technology makes IT more sustainable.
Anyone who saves files online, takes part in video conferences, or streams cinema films not only consumes electricity, water, and raw materials, but also produces a few grams of carbon dioxide with every mouse click on the Internet. These are the greenhouse gases that are causing climate change and for which cloud providers also bear responsibility when people, companies, or machines use the online services. However, according to eco – Association of the Internet Industry, the CO₂ emissions of European data centers have been declining since 2015: On the one hand, because new processors, storage devices, and the Internet are becoming more and more efficient. On the other hand, because waste heat, for example, can be utilized intelligently to heat swimming pools, apartments, and offices.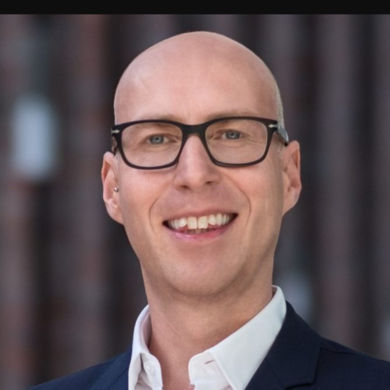 Marc Schroeter
CEO
globaldatanet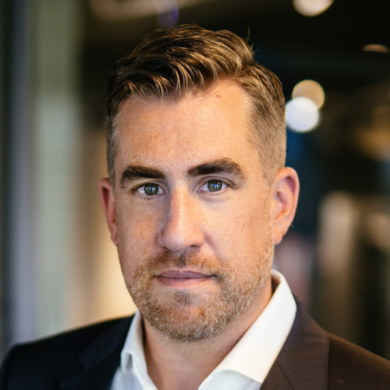 Sebastian Ullrich
Senior Consultant
PROTOS Technologie GmbH
Cloud native software reduces greenhouse gases
Using energy more efficiently, cooling more optimally, and using hardware more effectively – Accenture calculates how strong the effects are for the environment and climate: If companies around the world migrate to the public cloud, this would save around 48 million tonnes of carbon dioxide per year that would otherwise be generated by local IT. Those who then additionally design, develop, and operate software in the public cloud would further reduce their ecological footprint by up to 20 percent. This would amount to saving a total of 60 million tonnes of CO₂ and thus 5.9 percent of all emissions generated by company-owned server rooms per year – which in turn would equate to taking 22 million cars off the road in the same period.
Cloud native software is a key to more sustainability. This is the conviction of the cloud native service providers for SMEs, who, for about three years, have been gathering in the Cloud Native Initiative of EuroCloud Germany: EuroCloud Native (ECN). "We design our software architectures for sustainability right from the start," says Marc Schröter, CEO at globaldatanet. "This is how we get the most out of the public cloud," says Sebastian Ullrich, Managing Director at PROTOS Technologie.
Develop without servers and optimize resource utilization
globaldatanet and PROTOS Technologie are two of the 25 providers who are members of ECN. Something that they all have in common: for their services, they don't need a data center of their own. "Our software works serverless in the public cloud," says Schröter. The advantage is that cloud native applications only need computing or storage resources when they are active. In addition, all apps share the same public cloud infrastructure, which – just like in public transport – saves costs, protects the environment, and reduces in-house effort. "For example, public cloud providers achieve a utilization rate of around 60 percent," says Ullrich: "On the other hand, those who develop and run software for themselves in their own server room only achieve an average of around 10 percent."
Intelligent cloud native software is sustainable software
From application design and code efficiency to application distribution, intelligently built cloud native software takes full advantage of public cloud technology. To take data management as an example: "Instead of loading information from a database every time, it can be distributed smartly via patterns and caches," says Schröter. What speeds up processes reduces the ecological footprint. As Schröter states, "Those who organize services using an event-based approach optimize the utilization of infrastructures and systems."
How this works technologically: Cloud native applications are built on an asynchronous basis via microservices and programming interfaces. This creates agile networks that react to commands in just as agile a manner. Synchronous software is different: "In this case, every single request has to go through every single application from front to back," says Schröter. This is a design based on the waterfall principle, which in the past gave rise to monolithic and bulky applications. And a paradigm that DevOps breaks.
Clever design, distributed operation, and smart management
"Benefit-based utilization concepts are sustainable, but the public cloud is not sustainable by itself," says Ullrich. What matters: "It's all about using resources wisely." Because: "This is what makes public cloud applications so interesting economically and ecologically," says Ullrich. But there can be a danger in this. While it is true that services can be booked, ordered, and started very easily at the click of a mouse, as Ullrich remarks, "If you don't know your stuff, you end up building incorrectly, driving up costs unnecessarily, and wasting resources." Take schedulers, for example: These can be used to start up services in a time-controlled manner. Ullrich: "This prevents applications from running when there is no longer any need for them after business hours, for example." Unused servers that are ready for operation are no different. They can also be detected and switched off. "Cloud native apps are sustainable when they are smartly designed, distributed, and equally smartly managed."
Cloud native software strikes a balance between performance, costs, and resources
According to Schröter, what sustainability in the public cloud certainly does not entail is infrastructure on power-saving mode. As he adds, "For example, high-performance components can make cloud native applications more ecological." AWS, for example, offers special tools to strike a balance between performance, costs, and resources. The hyperscaler also supports users in other areas. Since December 2021, sustainability has been one of the pillars of the AWS Well-Architected Framework, a set of best practices for designing not only particularly resilient, high-performance, and efficient cloud native software, but also software which is particularly sustainable. What applies here: "AWS ensures that the cloud itself is as sustainable as possible," says Ullrich: "The users make sure that their cloud applications in particular are sustainable. Among other factors, the so-called shared responsibility model regulates how the responsibility is distributed between customers and providers with regard to ecological issues.
Sustainability and hyperscalers: From 2025, AWS will only rely on renewable energies
A further clear fact is the following: "The topic is rather slowly being taken up by the hyperscalers," says Dr. Nils Kaufmann, who initiated the ECN and has led it from the beginning. For example, AWS wants to run its data centers on renewable energy from 2025. And for about half a year now, the provider has been offering a so-called carbon footprint tool, with which customers can determine the CO₂ emissions of the hardware they are using and, if necessary, determine more environmentally friendly configurations. "Another new feature is a carbon dioxide indicator that AWS has now integrated into central management dashboards," says Kaufmann: "In this way, customers can keep an eye on the CO₂ footprint of their own projects." Elsewhere, however, the provider has been committed to sustainability for some time: "AWS has written central building blocks of its infrastructure in Rust," says Schröter. The programming language is particularly energy-efficient and environmentally friendly because it consumes fewer computing and memory resources compared to Python or Java. As Schröter states, "As a founding member of the Rust Foundation, Amazon has supported Rust from the outset, and already launched Firecracker, its first Rust-based product, in 2018."
Intelligent software and cloud technologies to unlock economies of scale for nature – this is a given for 84 percent of IT managers, as a recent survey by the Cloud Industry Forum shows. But when it comes to deciding on a cloud offer, cost issues alone are decisive for every second company. "Neither has to be mutually exclusive," says Ullrich: "When we talk about efficiency, we're not simply referring to requirements from an economic angle, but also particularly from an ecological perspective." The Cloud Industry Forum surveyed around 250 SMEs in the UK at the beginning of 2022.
Nils Klute is Project and Communication Manager at EuroCloud Germany. He is responsible for content marketing activities on topics such as Gaia-X and AI, supports initiatives such as Service-Meister, EuroCloud Native or systems integrators on their cloud journey. Prior to his start at eco in 2019, Nils worked as a corporate journalist for IT corporations (like SAP, T-Systems, and QSC at Cologne-based communication agency Palmer Hargreaves) and previously held public relations positions at market and economic research institutions.
Please note: The opinions expressed in Industry Insights published by dotmagazine are the author's own and do not reflect the view of the publisher, eco – Association of the Internet Industry.