Data Centers are Here to Stay – We Won't Stop Using Data
June 2019 -

Data Center

|

Cloud Computing
Data Centers are Here to Stay – We Won't Stop Using Data
Laurent Tognazzi from Siemens looks at the current development of the data center market, and what this means for enterprise IT infrastructure decisions.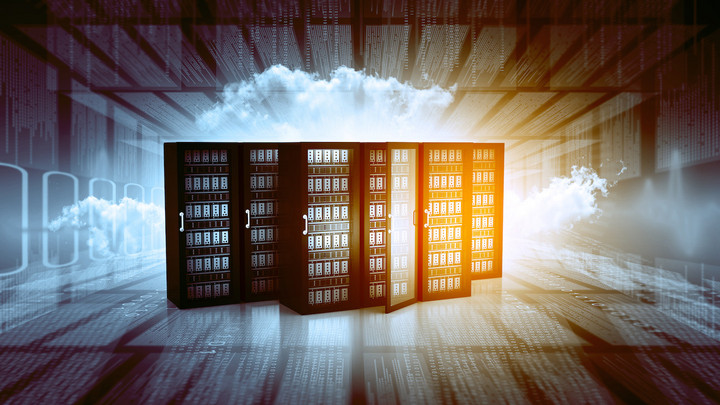 dotmagazine: The cloud market is dominated by US companies. Their data centers are mainly located in the US. How do you see geopolitical developments, and will the US be able to maintain this dominance?
Laurent Tognazzi: Yes, US companies still dominate the cloud market. But Chinese companies, as shown by a recent study by the Synergy Research Group, are getting out into the world to market their cloud offerings. Alibaba, for instance, is #4 in APAC outside of China.
As with US companies in the past years following customers to Europe and Asia, we see now Chinese cloud companies following their customers not only in South East Asia but exploring Europe as well.
dot: In which market segments do you see the potential for growth?
Tognazzi: Cloud adoption is still on the rise. At this point, 77% of enterprises have at least one application or a portion of their enterprise computing infrastructure in the cloud (according to the GlobalDots Industry Report 2019). We do also see a lot of companies using a hybrid approach, following all possible options and combinations, whether with public or private cloud, with CoLo and on-premise facilities. I think this will lead to growth in all the market segments.
dot: You mentioned the colocation segment. Looking at the variety of customers in the industry, which businesses still need to invest in their own data center?
Tognazzi: Simply put, any kind of industry that wants to have total control of their data, either because of a regulatory environment or because of its criticality. We have seen for instance the finance and the retail industries building their own enterprise data centers, and every company with critical data may think twice before outsourcing their data management to third party sources. At the end of the day, that is a question of economics – the weighting of the risk associated with my data being outside of my control vs. the costs of me having my own IT infrastructure.
dot: For those enterprise facilities, how do you see the trend of IoT affecting them?
Tognazzi: There is no question of whether IoT will come, but when it will come. Gartner forecasts that 14.2 billion connected things will be in use in 2019. In the published report, cybersecurity was the main topic, and the challenge will be to implement a consistent cybersecurity environment on such a large scale. Another question will be: What data do we need to store or compute and to what extent? This will drive the size requirements and location of the facility that will be needed. By reducing the latency, 5G will create new possibilities, but these possibilities will also need a strong business case to make the CAPEX investment worthwhile for telco companies. Whether 5G will necessarily bring the inclusion of micro data centers on each telecommunication tower is debatable, as it will depend on the latency required by the applications.
dot: What are the general challenges for infrastructure providers that you see?
Tognazzi: As mentioned before, cybersecurity will in my opinion be a pre-requisite for all the growth we are talking about. Not only for IT, but also on the OT side to secure the physical infrastructure. We also see that qualified personnel are becoming more and more scarce, and I believe there are big opportunities in offering DC operators the possibly to manage their physical infrastructure with an automation of their operations, for example with machine learning driven solutions or robotics.
dot: If data centers keep getting bigger – what impact does that have on their construction?
Tognazzi: Uptime is probably the most important performance indicator of a data center. But we all need to be aware of the fact that there are no silver bullets. Every piece of equipment can fail. You can compensate for this risk by virtualizing your data redundancy across several data center sites or you can make sure that your physical infrastructure design is resilient for component faults. Obviously, a cloud operator can more easily virtualize – while a colocator will need to ensure redundancy. Siemens provides the physical infrastructure and supports the industry in making sure that the IT is designed properly against faults.
dot: Data centers are one of the largest energy consumers – how do we make sure to not harm the environment?
Tognazzi: Even if servers become more efficient, we still expect to have some energy consumption increase coming from data centers, especially with the developments of artificial intelligence and virtual reality arriving in the mainstream. These technologies will increase the computing power needed and will lead to a significant increase in the rack density. We feel that as a manufacturer we have a duty to offer sustainable solutions – which means, for example offering power efficiency solutions, such as cooling optimization.
Data centers are here to stay – we won't stop using data. It is really important that all the actors make the industry sustainable.
Laurent Tognazzi leads globally Siemens' business with Data Centers customers. Siemens' portfolio in Data Centers include power generation and distribution equipment, as well as fire detection, physical security, building automation systems, and management software such as BMS, EPMS or DCIM.
Laurent has worked for over 10 years with Siemens in different positions with regional and global responsibilities, and before that spent 13 years in Asia working for regional companies in infrastructure and commercial projects.

Please note: The opinions expressed in Industry Insights published by dotmagazine are the author's own and do not reflect the view of the publisher, eco – Association of the Internet Industry.