Public WiFi – The Basis for Digital Transformation
June 2019 -

Connectivity

|

Smart City
Public WiFi – The Basis for Digital Transformation
Björn Schwarze from ADDIX Internet Services GmbH, on the challenges and societal benefits of providing free public WiFi across cities and rural areas.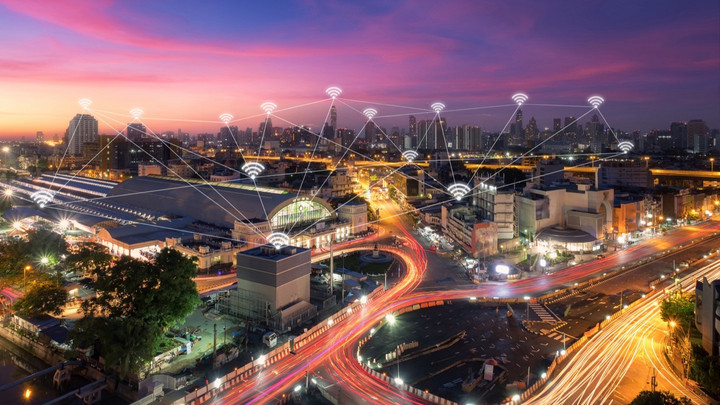 Digital transformation depends upon two things: technology and nationwide digital infrastructure. While users often have the necessary technology, they lack the necessary data. For some in Germany, it's down to the slow LTE network expansion (1), and for others, they simply cannot afford a high data volume mobile contract (2).
The digital divide – it's still an issue in 2019
Free and public #SH_WLAN bridges the digital divide. ADDIX Internet Services GmbH is the technical operator of the largest public WLAN in northern Germany. The free #SH_WLAN has 2500 access points and 700 locations. With more than 120,000 active users per week, it accompanies the daily lives of many people and enables them to live a mobile and digital life.
Access to modern communication technologies will create social and economic opportunities for citizens. A nationwide #SH_WLAN would make it possible for residents to get site-relevant information and partake in surveys at each access point. It's an effective and easy way to give people a direct channel to politics and administration.
Politics, administration, and societal benefits
Site-specific surveys will give insight into the needs and interests of citizens: What are their concerns? How do people view the city? What would they like to see happen? The digital infrastructure of the #SH_WLAN allows for closer and direct communication. It creates a medium for the community to plan the future and set societal goals. A free and open digital infrastructure also enables networking within society.
Residents and tourists can share photos, posts, and stories on local events and sights on social platforms, creating excellent marketing for the region. With the #SH_WLAN, there is no need for concerns when using data-heavy apps like Instagram or Facebook to share experiences instantly. #SH_WLAN has no time limits, no data limits, and no account is necessary. It is a step towards fulfilling the eGovernment Act, which aims for a nationwide digitalization of Germany's administration by 2022 (3).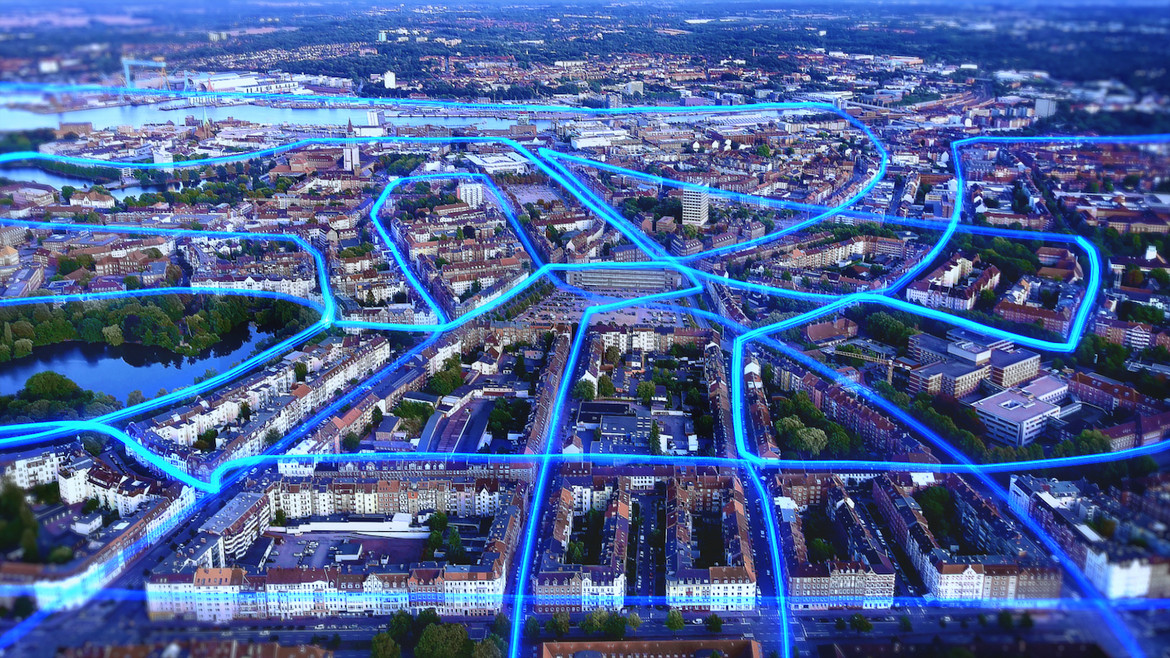 Making access possible: Fiber optics + radio link
A public WLAN, however, always relies on existing infrastructure and access to fast Internet. In the future, the backbone will have to be a fiber optic connection directly at the access point. This will allow current technology to be used optimally and offers enough potential for future possibilities and WLAN standards.
For example, the new WiFi 6 (802.11ax) quadruples the bandwidth and number of concurrently registered devices compared to the WiFi 5 (802.11 ac), while maintaining 2.4GHz and 5GHz frequency ranges. This is achieved by improving the MIMO function (Multiple Input, Multiple Output, improved use of multiple antennas on the router). It is supplemented by Orthogonal Frequency Division Multiplexing (OFDM). OFDM reduces delays in the transmission of many simultaneous network accesses through finer signal splitting.
Although WiFi 6 "only" achieves an approx. 37 percent higher data transfer rate than Wi-Fi 5, the throughput increases fourfold thanks to OFDM. In practical terms, this means a transmission speed of up to 11 gigabits per second (Gbps). WiFi 5 allows a maximum of 1.3 Gbps (4). This new WLAN standard not only increases the transmission speed but, most importantly, increases the stability of connection in heavily frequented networks, such as a public WLAN.
In rural areas, where the use of fiber optics is not economical, access to the necessary bandwidth can be created with a radio link. With an antenna, the signal can be losslessly transmitted over several kilometers. On site, the signal is then distributed via fiber optic, copper, or WLAN. In the future, the broad availability of Gigabit connections is a prerequisite for digital transformation. Access to fast Internet for all citizens will be necessary to move society into the digital future.
Björn Schwarze is a professional experienced business leader. Identifying and scoping opportunities, setting up business plans, and executing them is one of his key strengths.
His latest venture OMNIS WLAN GmbH is enabling Smart Cities - delivering WiFi to visitors, inhabitants and street furniture.
Please note: The opinions expressed in Industry Insights published by dotmagazine are the author's own and do not reflect the view of the publisher, eco – Association of the Internet Industry.