Fortifying Cyberspace: How Innovative Companies from Canada's Ontario are Protecting Us Against …
October 2021 -

Cybersecurity

|

Company Security
Fortifying Cyberspace: How Innovative Companies from Canada's Ontario are Protecting Us Against Cyber Attacks
Kathrin Seitz, Ontario Trade and Investment Office, Munich & Philipp Kornitzky, Government of Ontario, on the Province's robust cybersecurity sector.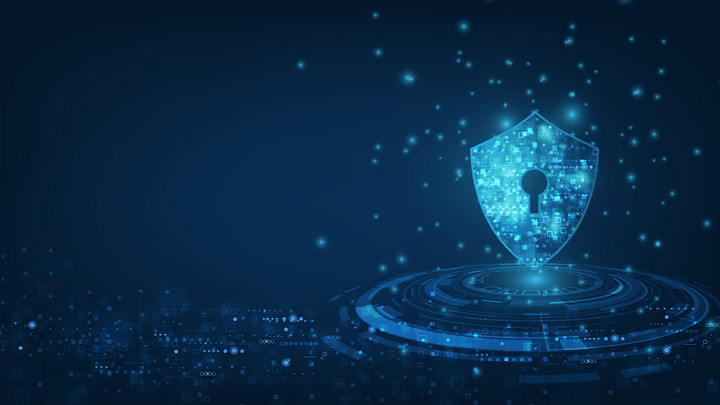 The utility of the Internet is more apparent now than ever. From attending weekly team meetings to buying groceries, many tasks in our lives are only a click away. But the expansion of the digital world also means heightened opportunity for breaches in our privacy.
Cybersecurity threats are rising and becoming more sophisticated – and attackers don't discriminate between their targets, either. Governments, hospitals, banks, and businesses are all susceptible to fall into the hands of cyber threat actors. The good news is that companies from across the globe are working diligently to safeguard our confidentiality. And companies in Ontario, Canada, are not shying away from the challenge of these cyber threats.
The Canadian province of Ontario is home to one of the most robust cybersecurity sectors in the world. We have the second-largest ICT cluster in North America, specializing in AI, machine learning, and critical infrastructure protection, among other areas in the cyber space. The Province is ripe with tech talent, with 55,000 STEM students graduating annually from 44 post-secondary schools. Ontario also boasts institutions like the world-renowned University of Waterloo's Institute for Quantum Computing, the Perimeter Institute for Theoretical Physics, the Cybersecurity and Privacy Institute and the Rogers Cybersecure Catalyst out of Ryerson University.
Most importantly, Ontario maintains a lush ecosystem for cybersecurity companies to thrive, enabling innovations that ensure the safety of organizations worldwide.
Ontario has cybersecurity talent: We offer over 700 courses in cybersecurity and are home to cybersecurity hubs in Toronto, Waterloo and Ottawa, with new clusters emerging in the southwest, east and north of the Province.
A new, virtually dependent age
During the COVID-19 pandemic, we have all had to spend a little bit more time behind our screens. Businesses who had to migrate online are experiencing an influx of cyber attacks – especially vulnerable SMEs that lack strong cybersecurity systems. SMEs are the backbone of both Ontario's and Europe's economies. They make up 99% of all businesses in the EU, and over half of all of Canada's SMEs are concentrated in Ontario. Providing these businesses with robust cybersecurity systems will ensure their safety and long-term prosperity – and a safe environment for new businesses looking to invest in the Province.
In today's digitalized world, personal information is disseminated online daily, and there is a well-founded fear as to who can access such data. It is not only legislations – such as the EU's GDPR – that are protecting personal data. There are also many businesses in Ontario which are helping people defend their information.
One company leading the IAM sector is Ontario's SecureKey Technologies Inc. Their proprietary blockchain-based digital identity verification network, Verified.Me, was developed with seven of Canada's largest banks, and verifies your identity with several online services, including financial services, healthcare providers, and telcos. For the public sector, Government Sign-In by Verified.Me, allows you to conveniently access online government services with only your online banking credentials.
Likewise, Toronto-based 1Password, which recently achieved "unicorn" status, is helping businesses across Europe, Canada, and the US keep their private information secure. Their app is an industry-leading password manager used by IT giants like IBM and Slack. In Munich, their service is used by the disease management company smartpatient and the software development company Meister.
World-class virtual detectives
Active detection of cyber threats is crucial to strengthen an organization's online safety. Many Ontario-grown companies are helping organizations worldwide operate safely by identifying virtual threats before they attack.
BlackBerry QNX is one such company. As the automotive market-leader for embedded software, QNX technology is trusted globally by big-named automakers – like Germany's BMW and Mercedes-Benz, to name a few. Safety is enforced through their software composition analysis system Jarvis 2.0, which accurately detects and lists open-source software and software licenses within the embedded systems, as well as their cybersecurity vulnerabilities and exposures.
Counterintelligence start-up company Cyber Mongol Inc. is also on a mission to catch cyber threats. This Kitchener-based company is automating the process of data collection to identify hostile behaviours, and their innovations are in part thanks to Germany.
After attending the Canadian / German Transatlantic Delegation for Big Data and Cybersecurity in 2018, Cyber Mongol met with business leaders and experts in the Ruhr area, and returned to Canada with a fresh perspective. Now, they have built the PANDEMIC Counter Cyber Intelligence Automation to automate the laborious task of collecting intelligence to identify antagonistic tactics online.
In Ontario, we know that innovations in computation are not slowing down. The age of quantum computing is on the horizon. And Ontario is home to Waterloo's Quantum Valley, which combines world-class research institutions, start-ups, and a quantum technologies commercialization incubator. Waterloo's quantum ecosystem is the only place in the world with leading quantum theory, experiment, and commercialization hubs within a 3.5-mile radius. Likewise, it has the highest density of quantum technology researchers within a 1-mile radius. With the recent foundation of the Quantum Technology & Application Consortium (QUTAC) in Germany, which aims to bring quantum computing to the level of large-scale industrial application, as well as the country's 2-billion-Euro investment to support the development of the country's first quantum computer, it is clear that we are heading into another exciting revolution in computer technology.
But more powerful, sophisticated technology means equally more potent cyber attacks.
Founded in Kitchener by leading quantum technology experts, evolutionQ Inc. offers quantum-safe strategies and tools to protect companies from cyber threats. Alongside Microsoft, Amazon, and the University of Waterloo, evolutionQ is a contributor to Open Quantum Safe, an open-sourced project prototyping cryptography to protect against quantum cyber threats. Outside of Canada, the company also has a presence in Munich.
Where You Can Meet Us
Ontario is promoting a culture of innovation and collaboration to ensure advancements in its cybersecurity ecosystem.
With a diverse talent pool and top academic institutions, we are always eager to cross-pollinate our expertise and knowledge in cybersecurity with others. That is why we hosted a virtual event 'Cybersecurity in Manufacturing: Opportunities in Germany & Ontario' at the end of September 2021. Organized by the Government of Ontario, the German State of Baden-Württemberg, and CyberForum e.V. in Karlsruhe, the event showcased brilliant cybersecurity enterprises from both countries and introduced opportunities to build connections with potential partners, clients, channels, or resellers. Over the coming months we are planning a series of similar events including innovative cybersecurity companies to further increase the strong commercial ties between Ontario and Germany as well as other European jurisdictions.
Together, we can build the sword and shield organizations need to protect themselves against the dangers lurking in cyberspace.
For more information about Ontario and our activities, please feel free to reach out to Ontario's Trade and Investment Office in Munich, which promotes Trade, Investment and R&D collaboration between Ontario and Germany and Austria. We assist German and Austrian companies in establishing or expanding a presence in Ontario (including site selection) and in scouting innovative technologies from Ontario. You can reach us at:
Kathrin Seitz holds a master's degree in International Cultural and Business Studies from Passau University, which included studies at Laval University, Canada. Prior to joining the Government of Ontario's official representation for Germany and Austria in Munich, she worked, amongst others, within the Consulate of Canada's trade section in Munich and at Quebec's Ministry of International Relations as well as at its Munich-based Office.
The Ontario Trade & Investment Office in Munich promotes Trade, Investment and R&D collaboration between the Canadian province of Ontario and Germany and Austria. Ms. Seitz and her team assist German and Austrian companies in setting up or expanding a presence in and scouting innovative technologies from Ontario. Furthermore, Ontario's representation in Munich helps companies from Ontario export to and establish a presence in Germany and Austria.
Philipp Kornitzky is a Senior Account Executive covering the cybersecurity sector part of the Advanced Technologies Branch at the Ontario Ministry of Economic Development, Job Creation and Trade. In his role, Philipp works closely with Ontario cybersecurity companies, the cybersecurity innovation ecosystem and industry stakeholders to support growth in the sector across the province of Ontario. He provides assistance to foreign parties interested in investing in Ontario, sourcing Ontario products, technology and services and supports Ontario companies and organizations to access and expand in international markets by establishing partnerships and distribution channels. Prior to his current assignment, Philipp covered trade development for the ICT and Advanced Manufacturing sectors in Western Europe as well as Eastern/Southeast Europe & Israel where he led export development programs and initiatives in subsectors including cybersecurity, fintech, mobile/communication, robotics and AI. Before joining the Ontario Public Service, Philipp held progressively senior roles in the banking sector in international business development & credit risk management. Philipp holds a Bachelor of Arts in Economics and a Master of Arts in Economics from the University of Calgary.

Please note: The opinions expressed in Industry Insights published by dotmagazine are the author's own and do not reflect the view of the publisher, eco – Association of the Internet Industry.