Digital Fundamental Rights and Internet Governance
January 2019 -

Internet Governance
Digital Fundamental Rights and Internet Governance
Prof. Michael Rotert, Honorary President of the eco Association, asks whether we need to develop a new set of digital fundamental rights, and if so, how this could be achieved.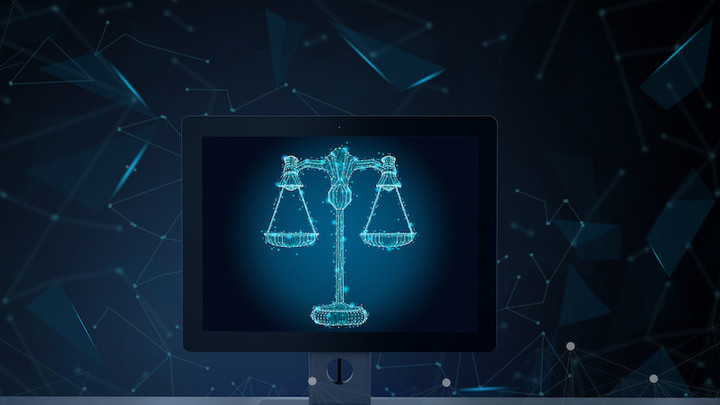 If you are involved in the Internet industry in the EU – and particularly in Germany – you may recently have stumbled across the term "digital fundamental rights". If you ask the Internet about this term, you come across the "Charter of Digital Fundamental Rights of the European Union". According to the website digitalcharta.eu, the charter was developed by a group of German citizens as a proposal to be presented to the European Parliament. The first version hails from 2016 and can be found just as easily in the Internet as the re-worked 2018 version. But watch out: the "Charter of Digital Fundamental Rights" is not to be confused with the "Charter of Fundamental Rights of the European Union", which was first adopted and came into legal effect in the year 2000. 

The development of the specific charter on digital fundamental rights is beset with two categories of problem. Firstly, while it might have a nice ring to it, even some basic reflection suggests that fundamental rights cannot actually be either digital or analog! In this respect, considering fundamental rights under the banner of "digital" doesn't make a lot of sense – there's also no digital constitution. Many states have incorporated general human rights as fundamental rights into their constitutions. Thus, (digital) fundamental rights almost always relate to a state territory, or also to the European Union. 
Secondly, looking through the proposal for the "Charter of Digital Fundamental Rights", it becomes apparent that, in the main, civil society participants, with a smattering of academia, were involved in its development. 

Of course, everyone was able to comment on the proposal via the Internet, but a true multi-stakeholder process looks different. Stakeholder groups like the "private sector" or "governmental participants" are not to be found. This lack was further amplified by the fact that the intention was to develop a proposal for the European Union, but the organizers simply neglected to invite other European countries to participate. In this respect, this Digital Charter is a national paper with, so far, very limited support, and it is procedurally a long way removed from the idea of Internet governance.  
But what should we do with such a paper? 
One starting point would be to re-work the original "Charter of Fundamental Rights of the European Union" and formulate it in such a way that there is no need for a separate charter on digital fundamental rights.  This does not necessarily mean dismissing the concept of digital fundamental rights, which could be considered as a meaningful term: but one which only applies to algorithms and software, and not to people. That would indeed be a sensible demarcation: such rights would then need to be implemented in every piece of software. Artificial intelligence processes (AI) would certainly offer themselves for this. Attempting to regulate artificial intelligence more generally would prove to be absolutely senseless, because at most it would be possible to regulate the underlying algorithms. 

The original 2000 Charter could then be adapted to include additional articles on the demarcated understanding of digital fundamental rights. Furthermore, the Council of Europe has already produced a "Guide to Human Rights of Internet Users".

If there was a determination to separately address digital fundamental rights, we could subject the 2018 Charter to a true multi-stakeholder process – then we would, namely, also have the entire industry "on board". And in so doing, we could also discuss directly where, for example with AI, individual articles of the fundamental rights could (verifiably) be implemented into the appropriate algorithms and software packages. Such a procedure would also conform to Internet governance processes. All that would be left to clarify is what happens to the software that was not developed within the EU. Ultimately, it would need to be ensured that the implementation of the fundamental rights would not result in a competitive disadvantage for European products.

If, in the long run, special digital fundamental rights do become established, they should be in line with Internet governance, in the same way that regulations and all the other topics currently discussed in the Internet governance framework are.
Michael Rotert is a pioneer and veteran of the Internet industry – and was the first person on German soil to receive an email. Amongst other posts, his stellar career spans Technical Head of the Data Center of the Informatics Department at the University of Karlsruhe, Founder and Managing Director of the ISP Xlink (later KPNQwest), and managing directorships of various service providers. After stepping down from his long-standing service as Chair of eco – Association of the Internet Industry in 2017, he became Honorary President of the eco Association in the same year. Rotert is also a founding member of the Internet Society, DE-NIC, and other Internet bodies, and contributes his industry expertise through membership of numerous committees and advisory councils.