February 2017
doteditorial February 17
Welcome to dotmagazine – this month, enjoy exploring the topic of cyber security with us!
Dear readers,

Welcome to the first issue of dotmagazine, published by the eco Association, for the Internet industry and about the Internet industry. For our first issue, we've taken a topic that's been important to us since the early days of the Internet – and will continue to be into the future: Security.

Cyber and Internet security has so many facets, we could fill volumes. In this issue, our focus ranges from securing Internet infrastructure and mitigating DDoS attacks through to securing company IT against targeted and untargeted attacks, and on to IoT security and the burgeoning e-health industry, with its electronic patient records and Internet-capable pacemakers. And we take a look into the future, at the potential for quantum computing to turn our current cyber security on its head.

We are pleased to have insights in this first issue from a range of eco members – including Akamai, AV-Test, DWF, Fieldfisher, Fidelis Cybersecurity, if(is), Intel Security, Hornetsecurity, NDIX, and Verizon, and we wish to thank them for their input to dotmagazine.

Although security will always remain an important focus for us, dotmagazine is not just about cyber security. Over the coming months, we'll be looking at topics from across the breadth of the Internet industry, speaking to specialists from the industry, gaining insight from eco members, exploring business opportunities, and offering advice for best practices.

So, in March, we'll be looking at Internet Governance and Self-Regulation, and exploring how the Internet functions both socio-politically and technically. In April, we'll explore the topic of Energy – innovative solutions for improving energy efficiency, Green IT, energy solutions for smart homes, energy recovery and storage concepts – and other energy-related topics that are important to our members and the industry.

The current calls for contributions – which are open to all eco members and selected external experts – can always be found in "about dotmagazine", at the bottom of the dot website, and on international.eco.de.

We're always happy to hear from our readers and our members – you can contact the editorial team by emailing dotmagazine@eco.de.

Enjoy exploring the topic of security with us this month!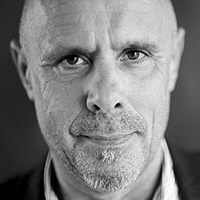 Harald A. Summa
Editor in Chief, dotmagazine
CEO, eco – Association of the Internet Industry