When Does a Company Blockchain Project Make Sense?
February 2019 -

Blockchain
When Does a Company Blockchain Project Make Sense?
Beyond the hype: Not every project will be better with a blockchain, and every blockchain project will need to be individually conceived. Yannik Heinze from Chainsulting explains the pros and cons and favorable conditions for company blockchain projects.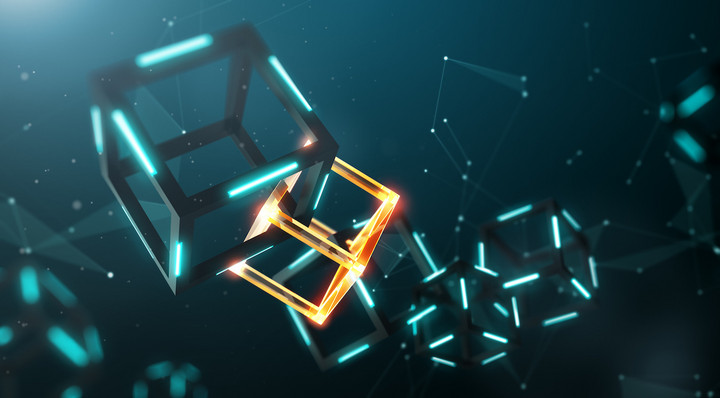 DOTMAGAZINE: What kind of company processes do you see as being most suited to blockchain projects?
YANNIK HEINZE: Blockchain technology will in future play an important role in the area of supply chains, given that, generally, across the entire supply chain, quite a number of contracts, seamless documentation, and trust between the individual partners are essential.
Prior to blockchain technology, it was not possible to depict this process across multiple companies without the support of a central intermediary. Blockchain can help here to do away with the intermediary and, overall, to create transparency in the entire supply chain.
DOT: When a company is considering implementing a blockchain project, what are the most important first steps in deciding for or against blockchain?
HEINZE: In principle, blockchain is a database, and as a result, what kind of data will be stored in it and what level of protection will be required should be defined, and it should be clarified whether this data is to be shared by different companies, and whether an audit trail is relevant.
If I can answer one of those two questions with yes, then a blockchain solution would be a possibility. It makes sense in this situation to create a table to compare the pros and cons of blockchain as compared to traditional databases in the context of the particular use-case.
DOT: To what extent does blockchain represent cost-savings potential for company processes?
HEINZE: Given that blockchain technology is used in order, for example, to enable trust between different companies, a considerable amount of money can be saved through the avoidance of intermediaries. Depending on how many nodes are used, blockchain can also make reliable storage of audit-proof processes or data sets possible. This can result in cost savings during auditing, and external backup solutions.
But, of course, the initial costs of the individual adaptation of existing business processes on the basis of blockchain should not be ignored.
DOT: Is there a standard process for implementing a company blockchain project, or is each project very individual?
HEINZE: There is no one blockchain, and also no one blockchain application – every implementation must be approached individually. Of course, there are ambitions to create standards, at the international level with the ISO/TC 307 and at the EU level with the "Blockchain Observatory and Forum," but these have not yet been realized.
DOT: In your experience, are companies better off using a public blockchain or a permissioned blockchain, and in which contexts would each be beneficial?
HEINZE: A classic application for a permissioned blockchain can be found in the area of sensitive data or a limited circle of participants. Here, companies are well advised to make use of closed systems. On the other hand, for companies that want to map data transparently across an undefined circle of participants with the help of a blockchain – for example, from the manufacturing process through to the end customer – a public blockchain would suit.
With experience as a start-up advisor and software developer, in 2017 Yannik co-founded the company Chainsulting, which assists with investment, auditing, and development solutions, within the exciting new Blockchain industry. Yannik studied IT Forensics in Germany, and has previously worked for well-known blockchain-focused companies.
Please note: The opinions expressed in Industry Insights published by dotmagazine are the author's own and do not reflect the view of the publisher, eco – Association of the Internet Industry.