Control Your Digital Brand: On the Interplay of Defensive Domain Registrations, Active Monitoring, …
May 2022 -

Branding

|

Cybersecurity

|

DNS
Control Your Digital Brand: On the Interplay of Defensive Domain Registrations, Active Monitoring, and Brand Enforcement
Verena Kuthe from LEMARIT outlines the path to retain full control of digital brands through the best brand protection approach.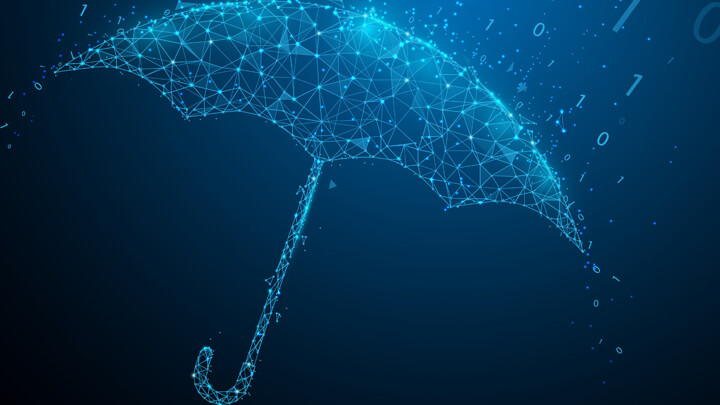 Do you know what digital activities are circulating in the name of your company, your products, or your brand? Can you rule out the possibility of fraudulent copycats sending phishing emails in your name or product pirates using your brand to trade in counterfeit goods? Without doubt, the ever-changing digital space is an ideal venue for brands to market themselves. But along with the advantages come risks, and cybercriminals have realized that the value and power of major brands is good for their illegal business. Consequently, their gains come at the expense of legitimate brands.
Whether it is cybersquatting, domain grabbing, or unauthorized and abusive use: domains are quite often the starting point for a wide variety of cybercriminal attack vectors. Fortunately, the possible countermeasures are barely less extensive, from proactive domain management to monitoring potential trademark infringements. As the de facto guardians of the brand, trademark owners may have the greatest stake of anyone when it comes to finding the best possible interplay between those measures and gaining full control over their digital brand.
The following will outline the interplay of each approach and will take a fictitious brand and one of its products into account.
Optimized domain portfolio and defensive registrations
The good news first: An increasing number of attack vectors also means an increasing number of possible countermeasures for rights holders, and in 2022 an individually optimized domain portfolio is still fundamental for controlling your brand in a dynamic and supposedly unmanageable digital world.
As part of the domain portfolio, defensive domain registrations are preemptively registered domain names with the purpose of keeping them out of the hands of competitors, scammers, and the like. Taking the size of the optimal domain portfolio into consideration, there are various motivations behind possible defensive registrations. Besides competition and among others, these can include registering typos and misspellings to avoid phishing and loss of traffic. In the case of the fictitious domain brandproduct.com, this could include branclproduct.com and brandprodduct.com. It is worth having an eye on enforceability too, as different TLDs vary in how easy they are to enforce once a trademark infringement is identified.
With more than 1,500 different top-level domains, domain registrations – even for different brands, if necessary – can quickly become a bottomless pit. LEMARIT advises brands on their optimal domain portfolio to ensure they have a single, global view of their domains, enable them to ensure timely renewals and to respond to threats and opportunities.
Consider the relevance of Domain Blocking Services
As part of the above, what are known as blocking services can also provide a means for brand owners to protect individual brands from third party registration. The advantages of another protective wall in the form of domain blocking may be obvious in view of the supposedly simple handling, but it is worth looking at the details.
While blocked domains are protected against new registrations, they are not the same as domains that have been registered specifically and which brand owners can dispose of at any time. Domains that have been registered by third parties before the implementation also fall through the cracks with these services.
Nevertheless, domain blocking services can be an effective means in the fight against trademark infringement, but their relevance must be thoroughly weighed up.
Stay on track and mitigate risk by monitoring your brand
Having the domain portfolio under control is a key step which should be complemented by several follow-up measures as part of the brand protection strategy.
For early detection of potential threats, one of these follow-up measures is the monitoring of domains, identifying registrations by third parties and thus proactively fighting cybercrime activities against your brand. Domain monitoring offers the ideal complement for domains outside the optimal domain portfolio.
As an example of the use of domain monitoring, LEMARIT would keep a close watch on online activities related to the (in this case fictitious) brand or product name, identify trademark infringements, advise the owner on possible countermeasures, and support in their implementation to get their rights back.
With the help of Brand Protection Analysts, it is important to distinguish between irrelevant monitoring results and those that represent a real danger. Once a relevant domain has been identified, the possible next steps are manifold. In the case of brandproduct.com, the first step is to determine whether the domain is being actively used or maybe being offered for sale. Depending on the status, possible procedures can be derived. In case of non-active use, it is usually the minimum to further monitor any change made to the domain.
From an IT-security point of view, the resulting domain information gathered in the domain monitoring should be considered as threat information in the sense of cyber threat intelligence, because an increased cybersecurity awareness has become essential in the protection of digital brands and IT infrastructure. This way, partners and customers can be warned about potentially fraudulent domains at an early stage. However, the holistic cyber security aspect goes beyond domain monitoring and may be explored in depth on its own.
Brand Enforcement: Fight abusive behavior
Identifying the most appropriate actions is one of the core issues when a trademark infringement is identified. In the case of abusive use (such as fake shops, unusually high selling price, etc.), dispute proceedings are usually initiated to prohibit the use of the domain. These can vary greatly depending on the top-level domain and require an individual assessment.
However, it is worth noting that out-of-court enforcement mechanisms may get the deal done too.
As for the example of brandproduct.com, the domain is offered for sale by a third party via an aftermarket platform for domain buyers and sellers. Such an offer usually offers the opportunity to recover the domain with a monetary stake below the costs of a procedure. If the approach fails, however, the initiation of a UDRP (Uniform Domain Name Dispute Resolution Policy) procedure is still possible.
Processes like UDRP are established for the resolution of disputes regarding the registration of domain names. UDRP applies to all generic top-level domains, such as .com, while other cases may require a country-specific approach.
As a partner for all cases, LEMARIT helps to correctly assess the respective scenarios and to make a recommendation in the interest of the trademark owner – based on years of experience, expertise and on the co-operation with specialized legal counsels in an international network.
Control what's yours – step by step
Without any strategic approach, brand owners have little to no control over brand-related activities in the digital world. Brand protection works best when strategic prevention, detection, and response mechanisms complement one another. If brand owners choose their strategies accordingly and work collaboratively with subject matter experts to implement holistic protection strategies, they are on the right road to succeed in protecting hard-earned equity and revenues.
By the way: Wondering what happened to brandproduct.com? The supposedly cheaper purchase via an aftermarket platform fell through, so that a UDRP procedure for recovery was initiated and successfully concluded. Finally, the domain is where it belongs: In the hands of the legitimate brand.
Verena Kuthe is Head of Sales & Business Development at LEMARIT GmbH, an 2002 founded ICANN-accredited registrar and specialist in digital brand protection. LEMARIT is based in northern Germany. Verena has been involved in the strategic development of digital brand protection for internationally operating companies for over 12 years. With the highest level of personal support and advice tailored to customer needs, LEMARIT ensures the optimal control of brands in an ever-evolving digital world.
Please note: The opinions expressed in Industry Insights published by dotmagazine are the author's own and do not reflect the view of the publisher, eco – Association of the Internet Industry.