Governing the Internet – Bringing the Stakeholders Together
September 2017 -

Internet Governance

|

Doing Business in Germany
Governing the Internet – Bringing the Stakeholders Together
Thomas Rickert, Lawyer and Director of Names & Numbers at eco, talks about international network policy, creating dialog with the many stakeholders, and market competition.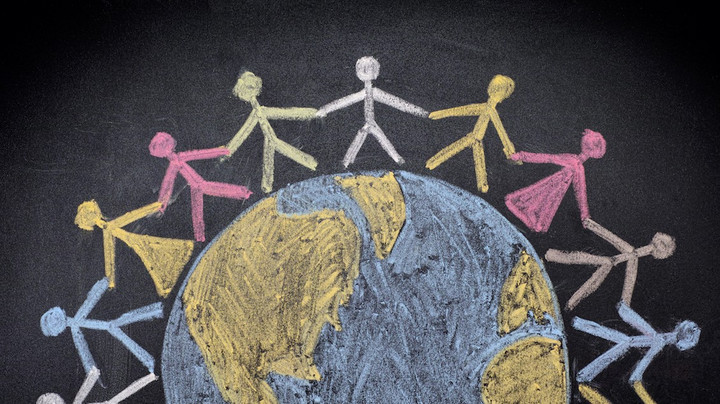 eco: Thomas, Germany is applying to the United Nations to host the Internet Governance Forum 2019. If this application is successful, which topics should be at the top of the agenda? 

THOMAS RICKERT: At previous Internet Governance Forums (IGFs), there have always been a wide variety of topics dealt with. It is hard to say what topics participants will propose, and it will certainly depend strongly on the prevailing political discussions and technical developments.

Roughly speaking, the discussions will center around the areas of security, human rights, economy and culture. My assumption is that state surveillance and content regulation / hate speech will be a couple of the hot topics. This includes, in particular, the possibility to influence opinions and trends by means of the Internet.

eco: Alongside the Internet Governance Forum, there are many other international organizations and forums, such as Netmundial and EuroDIG, as well as standardization organizations like ICANN and the IETF, which continually push forward the multistakeholder dialog. Is Germany involved enough in Internet Governance?

RICKERT: In comparison to many other countries, Germany is in a rather good position, but of course there's room for improvement. Germany is represented well – in some cases very well – and actively in these bodies, which is great. And then there is the German platform IGF-DE. What all these initiatives have in common is the continuous engagement and the so-called "outreach" – gaining new and more participants for the dialog. You shouldn't forget that the multistakeholder approach is still quite young, and all stakeholders involved need to get used to their respective roles and integrate the approaches to problem-solving into their structures, and make use of them.

eco: What political sails need to be set and what should the involvement of the German federal government in international dialog look like in practice, so that the Internet can be administered neutrally and not be dominated by individual players or governments in future? 

RICKERT: Fortunately, the federal government has clearly committed to the multistakeholder model. However, some governments have positioned themselves clearly against it, as it is assumed to be connected with a loss of national state control.

However, the biggest threat to the multistakeholder model – which helps to prevent the monopolization of power – is likely not to be those governments, but the multistakeholder model itself, because it is only as good as the community involved. Through its active engagement and the associated required preparedness for debate and compromise, this community must demonstrate that the multistakeholder model works and is suitable for solving global issues. Here, we are counting on the federal government to support the legitimacy of this approach through their own use of it.

eco: ICANN showed with the successful IANA Stewardship Transition that the multistakeholder model works. Shouldn't ICANN then take up further global issues and continue the success story?

RICKERT: Yes and no. Of course, it is desirable that ICANN continues to be successfully active. However, this should only be within the context of the organization's clearly outlined mandate. Time and again, calls have been loud for ICANN to work on other topics. With the reforms in the course of the IANA Stewardship Transition, we put a stop to this and codified the mandate clearly in the ICANN statutes. Attempts to solve questions and problems that do not fall within this mandate can certainly be made using multistakeholder approaches. But this needs to be done in another organization.

eco: Changing the perspective and looking at Europe and the digital single market, we see repeatedly that parallel legislative processes at the national and European levels are poorly harmonized with one another – the result is regulatory patchwork which inhibits innovation and competition. Will we always have an economic disadvantage in comparison to markets like Asia or America?

RICKERT: That question can hardly be answered. The General Data Protection Regulation, which will come into effect in May 2018, offers a very strongly harmonized system of regulations in the area of data protection, which will have considerable influence on the services of the information society and will certainly also have an impact on international competition. Let's talk about it again in two years or so, to see whether an area where we do not have patchwork regulations has resulted in a positive or negative impact on Europe in comparison to Asia or the USA.

Thomas Rickert has been a lawyer with Schollmeyer & Rickert since 1998; in 2002 he moved from managing director to managing partner, and the firm was renamed to include his surname. He specializes in trademark, domain, copyright, and media protection law. He was chairman of INHOPE Association's Executive Board from 2003-2005, which unites various organizations fighting against illegal Internet content. He is Director of Names and Numbers at the eco Association and is a Member of the Content Advisory Board of NamesCon and WorldHostingDays.



Please note: The opinions expressed in Industry Insights published by dotmagazine are the author's own and do not reflect the view of the publisher, eco – Association of the Internet Industry