Hosting in the Wind Turbine
January 2023 -

Sustainability

|

Renewable Energy

|

Green IT
Hosting in the Wind Turbine
Hanna von der Au from eco reports on the climate-neutral television of the future, empowered by Zattoo via the windCORES project of WestfalenWIND.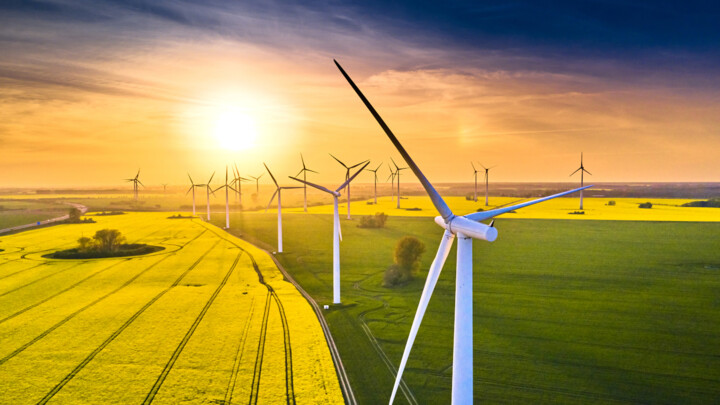 Based on multiple digital factors such as streaming services, cloud applications, and video conferencing, advancing digitalization is creating a massive energy demand. Due to society's intensified use of the Internet, global CO2 emissions are continuously rising.
Even though many data centers are already operated in an energy-efficient and sustainable manner, they still produce copious amounts of CO2 emissions during operation. This means that, in the coming years, a significant challenge will be faced in supplying data centers with as much renewable energy as possible in order to significantly reduce emissions. But luckily, due to innovations by technology partners such as WestfalenWIND, data centers can in the future be operated with even greater energy efficiency and sustainability.
Green power from the wind turbine
With the "windCORES" project, the wind farm operator WestfalenWIND expects to meet the increasing energy demand due to digitalization with renewable energies in line with the energy transition. The wind energy alone, for example, which has to be "electronically capped" for a stable network in Germany, could power a third of all German data centers. For this reason, WestfalenWIND is pursuing the idea of locating data centers right inside wind turbines and using the electricity directly on site.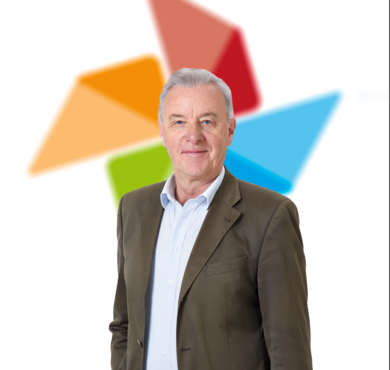 As stated by Johannes Lackmann, CEO WestfalenWIND: "We want to make advancing digitalization greener. With our windCORES project, we are clearly demonstrating the great energy efficiency potential that could result from technological innovations for operators of data centers and other digital infrastructures in the future."
The windCORES project is used both as colocation spaces and within the scope of managed services, and power consumption entails in total up to 1 MW per windCORES unit. This enables the fast commissioning of new data centers and a decentralized distribution of computing load.
Overall, windCORES offers rackspace for systems integrators, managed service providers, and an internationally active streaming service provider. The wide range of customer applications highlights the flexibility of the infrastructure. In this regard, a case study spelling out the cooperation with the TV streaming provider Zattoo exemplifies the great potential of windCORES.
Case Study: WestfalenWIND and Zattoo – Climate-neutral TV of the future

Together with windCORES, Zattoo is working on the climate-neutral television of the future. Through the windCORES green IT project of WestfalenWIND, the TV streaming provider Zattoo is bringing its data center directly into a wind turbine. And, in doing so, it demonstrates that climate-friendly streaming is possible.
The joint cooperation between Zattoo and WestfalenWIND shows just how climate-friendly streaming can be. The TV streaming provider Zattoo has already installed its data center in a wind turbine of the windCORES project, thereby creating a model of success that is unique in the world. Since January 2021, the first content of the TV streaming provider has been running via this innovative data center, with more to follow. With their collaborative work, Zattoo and WestfalenWIND are taking on a real pioneering role on the path to climate neutrality.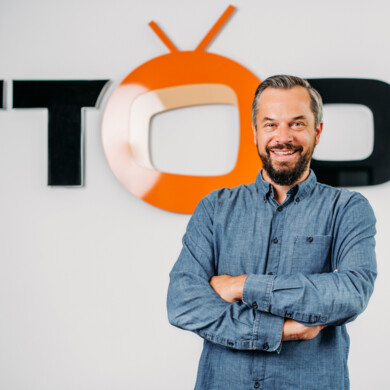 Stefan Lietsch, CTO & Climate Officer at Zattoo is happy to report that "Zattoo is streaming in a climate-neutral manner." According to Lietsch, "the idea of bringing computing capacity closer to energy generation, and at the same time tapping into both unused space and cooling, got us instantly enthused." Lietsch sees this as being "as simple as it is ingenious – a real success model that we hope will set a precedent."
To delve further into this case study, you can visit eco Association's #JOINTHESOLUTION site on the core topic of Digitalization and Sustainability.
Hanna von der AU is Senior PR Manager at eco – Association of the Internet Industry. She is responsible for the development of communication strategies and concepts, content marketing activities, social media channels, and press releases. The topics closest to Hanna's heart are diversity, Women in Tech, and sustainability. She coordinates eco Association's #JOINTHESOLUTION campaign, leads the activities around eco's German #LiT - Ladies in Tech initiative, and loves getting in touch with more women in the industry. Her aim is to make the Internet industry more colorful and diverse. Before joining eco in 2019, Hanna worked as a digital campaign consultant with a focus on content generation at a digital consultation agency (for customers like NRW.INVEST, GS1 Germany, Peek & Cloppenburg, Coop, Lufthansa).