Abundant Energy Potential through Utilization of Data Center Waste Heat
January 2023 -

Energy Efficiency

|

Energy Recovery

|

Renewable Energy

|

Data Center
Abundant Energy Potential through Utilization of Data Center Waste Heat
Data centers & society have much to gain from waste heat utilization, as illustrated by Dr. Béla Waldhauser from Telehouse & the Alliance for the Strengthening of Digital Infrastructures.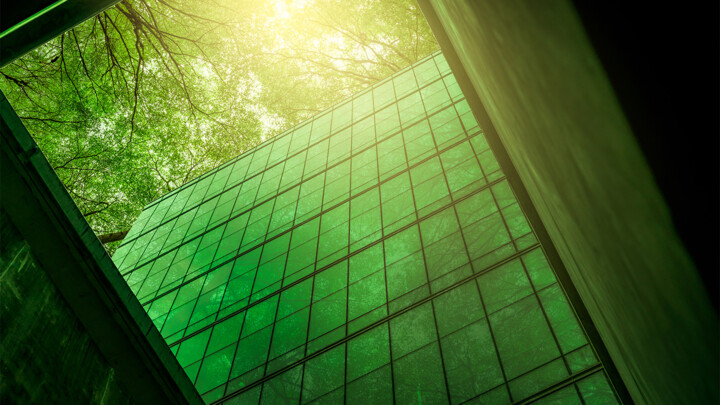 The slow-moving roll-out of renewable energies, the shortage of fossil energy sources such as gas, coal or oil, not to mention rising energy demands and costs: all of these pose major challenges for the economy and society. Industry, private households, commerce: all of these need energy – as do data centers. At the same time, the operation of server farms also produces a large amount of waste heat: heat that can be used sustainably – for example, to heat buildings and for vertical farming. A pilot project by Telehouse and Mainova in Frankfurt shows how climate protection and server farms go hand in hand.
Heating via the Internet – the utilization of waste heat from data centers makes it possible. If the heat generated by data centers was used on a consistent basis, large cities in Germany and throughout the world could be heated in a CO2-neutral capacity in the long term.
Each and every day, data centers produce a very large amount of waste heat. However, this waste heat is often simply left aside, even though it could be utilized in other ways. There are many possible uses for waste heat from data centers. These range from utilizing the waste heat for adjacent office buildings, to connecting data centers to local and district heating networks, to utilizing it for greenhouses and vertical farming. A white paper "Utilization of Waste Heat in the Data Center", published in 2019 by the eco Association and NeRZ (Netzwerk energieeffiziente Rechenzentren), presents innovative technical approaches to waste heat utilization. Ultimately, the further utilization of waste heat from data centers saves resources in the form of fossil fuels and, at the same time, reduces energy costs.
In Germany, the absolute hotspot when it comes to data centers is the city of Frankfurt, where a total of 60 data centers and one of the world's largest Internet Exchange are based. By 2030, all residential and office spaces in Frankfurt could receive a climate-neutral heat supply through the utilization of waste heat. For this to happen, policymakers must provide greater support for operators in the expansion of waste heat systems. This calls for streamlined approval procedures for new construction, as well as the modernization of data centers. I'll come back to this in a moment; but let's first look at a flagship project which clearly demonstrates the abundant energy potential of data center waste heat utilization.
Case Study: A pilot project run by Mainova and Telehouse in Frankfurt

Instone Real Estate Development GmbH is currently building the new "Westville" residential district on 96,500 square meters in Frankfurt. By 2025, 1,330 residential units for 3,000 people, three day-care centers, and commercial units are to have been established. The supplier Mainova is providing the district's heat supply under a multi-year contracting agreement. With its pioneering heating concept used in the process, Westville constitutes a flagship project.
According to estimates by Mainova, the district's heating consumption will amount to approximately 4,000 megawatt hours per year. At least 60 percent of this energy will be generated 500 meters further south, at the data center of Telehouse Deutschland GmbH. In a 25,000 square-meter area, Telehouse runs one of the largest data centers in Frankfurt.
A clever secondary utilization of waste heat from data centers also stands in line. The computational work of the processors in server farms produces a large amount of waste heat that, up until now, has often been left unused. From 2023, Telehouse will transmit the waste heat from the data center via an approximately 500-meter-long heat pipe into the neighboring residential district, offering benefits to people, companies, and institutions in the form of heating or hot water. This will simultaneously save costs and energy.
Since the waste heat from the data center has a constant temperature of 30 to 35 degrees Celsius, two large heat pumps raise the temperature to the 70 degrees Celsius needed for heating systems and, especially, for hot water. Compared to conventional heat generation, combining the utilization of waste heat and district heating in Westville will eliminate a total of at least 6,000 tonnes of CO2 over the 15-year period.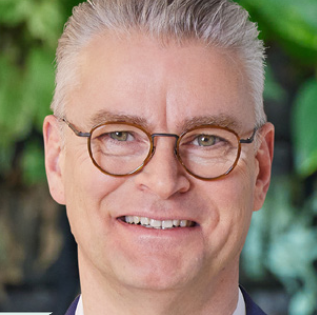 As Dr. Constantin H. Alsheimer, Chair of the Board at Mainova AG spells out: "The heat supply from waste heat from data centers ensures a secure and sustainable heat supply in the long term." He goes on to reasonably predict that, "the combination of waste heat and environmentally friendly district heating to cover peak loads would save at least 400 tonnes of CO2 per year compared to conventional heat generation."
Essential nature of support for data center operators
In Germany, we need to rally to ensure that Frankfurt will not remain as an exception when it comes to data centers and that the German federal government will recognize the potential of waste heat utilization and sustainably promote it – also with a view to climate protection. With the clear boost to sustainability that can be offered by data centers, as a Spokesperson for the eco Alliance for Digital Infrastructures, I can say that we would expect more support from the authorities to utilize this waste heat. At the moment, the conditions in Germany are that all parties need to unanimously agree to its use, which is not always easy to achieve. As a result, the utilization of waste heat in Germany – and not only from data centers – is completely underdeveloped. We need staying power for the nationwide utilization of waste heat in Germany, and that goes far beyond the current legislative term.
In this regard, a realistic approach when it comes to the current stance of data centers is also essential. At a recent roundtable meet-up of eco and DENEFF (the German Corporate Initiative on Energy Efficiency), data center operators concurrently agreed that the release of waste heat from data centers cannot be implemented in the form spelt out in the draft German Energy Efficiency Act – primarily due to the fact that the market to purchase the amount of waste heat sketched in the draft simply does not exist in Germany. To take a brief moment to examine this in more detail: In the draft act, it is stipulated that data centers should comply with a 40 percent "Energy Reuse Factor" (ERF) of the average waste heat generated over the year. However, with the scarcity of customers, especially in the warmer months, this would require a data center to effectively achieve a 100 percent ERF in the colder months to meet the annual average of 40 percent. However, even under the best circumstances involving nearby customers, a 100 percent degree of ERF is virtually impossible. Such a criterion would therefore be tantamount to a de facto ban on data centers and would therefore misfire the intended goal of this part of the German Energy Efficiency Act.
In October 2022, eco Association, bitkom and the German Datacenter Association (GDA) published a joint position paper for a sustainable data center industry by 2030. In this paper, the three associations call for waste heat to be defined as a sustainable energy source and for data centers to be recognized as system-relevant IT infrastructures. Effectively, the CO2-free waste heat from data centers must be fed into the local and district heating network to a greater extent than ever before. If politicians promptly create the right framework conditions here, the utilization of waste heat from data centers can be one of the top solutions for saving energy costs and CO2 in the coming years. This potential must not be allowed to slip away unused.
Further information on data center sustainability and waste heat recovery can be found in the eco Association/Alliance for the Strengthening of Digital Infrastructures study, "Data Centres in Europe – Opportunities for Sustainable Digitalisation" Part One and Part Two.
Theoretical physicist Dr. Béla Waldhauser is Chief Executive Officer of Telehouse Deutschland GmbH and KDDI Deutschland GmbH. Previously he was responsible for the German operations of Global Switch, and prior to that TeleCity. Before this, he was Managing Director for Germany and Austria for Teleglobe. For several years, he has been Leader of the eco "Data Center Infrastructure" Competence Group and, since 2011, Member of the Jury for the "German Data Center Prize" in conjunction with the annual "Future Thinking" congress. In 2014, he was invited by the German Federal Ministry of Education and Research, as an expert and as a member of the eco Association, to actively participate in establishing the new strategy platform for "ITC in Horizon 2020." Dr. Waldhauser is also Spokesperson for the Alliance for the Strengthening of Digital Infrastructures in Germany, set up in early 2018 under the umbrella of eco to support Germany's development as a digital location.