Unsung Heroes - Call for Contributions
January 2022 -

Security

|

Data Protection & Privacy
Unsung Heroes - Call for Contributions
Are you developing tools or providing services to protect systems and people from damage caused by abuse? Do you function as a first line of defense? Do you protect your customers with best practices? Do you work to get harmful content offline and prosecute the perpetrators? Tell us your story in dotmagazine!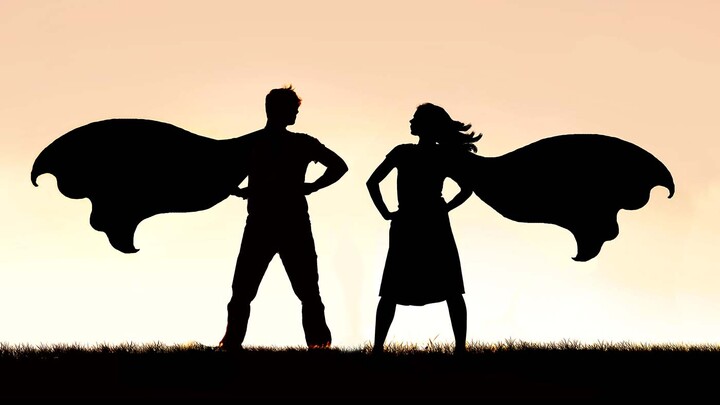 Preventing, Mitigating & Fighting Abuse – "The Unsung Heroes of the Internet"
The Internet plays home to both the good and the bad. Sometimes, being well-intentioned isn't enough: operators of networks, DNS-Infrastructure, hosting environments, mailboxes, and media platforms find themselves unwillingly and unwittingly being abused for nefarious purposes. In this issue, we wish to bring together stories of the colorful world of mitigating threats and abuse, inform on what is needed not to fall prey to such abuse, and how abusers can be dealt with effectively.
For the Issue on Abuse Prevention & Mitigation in May 2022, dotmagazine welcomes articles from members, partners, and customers of the eco Association/DE-CIX Group that showcase how abuse can be minimized and systems and people protected.
Submission date for Part I: 08 April 2022
Submission date for Part II 29 April 2022
Topic areas:
We welcome stories looking at abuse prevention & mitigation from the perspectives of
Best practices from Abuse Departments & Help Desks
How to detect, monitor and fight abusive behaviour online
Preventing DDoS and other network abuse
Who can do what? The variety of options that different Internet intermediaries have at hand
First lines of defence at the technical level: Filters, Allow-/Blocklists, DKIM, SPF, DNSSEC, etc. How do they work?
Mitigating DNS Abuse, e.g. Malware, Botnets, Phishing, Pharming Spam
How to improve brand protection & handle copyright Infringements
Best practices
- What helps a good intermediary to stand out from the crowd?
- How can companies benefit from fighting abuse?
Abusive content – dealing with the content and dealing with the perpetrators
Hate Speech, CSAM – what options do networks have for dealing with undesirable content
Take-down vs. Blocking
Defining legality & prosecuting in a global Internet with local & regional jurisdictions
You have a related burning topic that doesn't fit into the categories above? Talk to us! dotmagazine@eco.de
Please note: your contribution should not be too technical – the focus should be more on the strategic level.
How to submit a contribution
Given that the goal of the eco Association – as publisher of dotmagazine – is the responsible shaping of the Internet, promoting diversity is in our deepest interest. To boost the profile of women in the Internet industry, we are particularly keen to have the voices of women heard in our industry insights. We therefore especially welcome articles, quotes, and case studies which are (co-)written by, feature or quote Women in Tech.
For information on dotmagazine style requirements, please see the eco Guidelines for Contributors. By submitting a contribution to dotmagazine, you agree to these guidelines.
For the purposes of planning, please contact dotmagazine@eco.de before submitting a contribution.
To subscribe to the dotmagazine newsletter, sign up here.