Trust as Enabler for Digitalization: Call for Contributions
September 2021 -

Digital Ethics

|

Internet Governance

|

Self-regulation
Trust as Enabler for Digitalization: Call for Contributions
Call for contributions from eco member companies and specialists on trust in digital services and taking responsibility for ethical digitalization.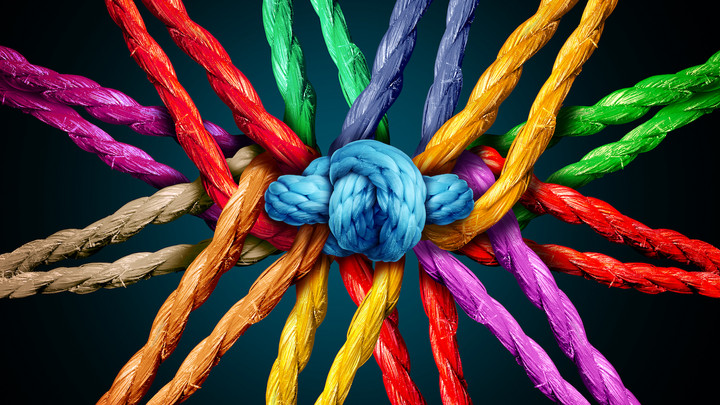 Trust as the basis for successful digital transformation
For the digital society and digital economy of the future to be a place where we'd all like to be, we need to work together now as an industry to achieve trustworthy systems. This includes not only security - it also includes having failsafes to protect systems and data, it means compliance with law for the protection of users, it means equal rights of access to information and participation and the protection of the most vulnerable members of society.
Beyond that, it means ensuring that areas of the economy can digitalize their business models and processes with support and the right solutions for a sustainable transformation.
What is needed to increase the level of trust in the digital environment, and how are you supporting this?
For the Issue on Trust in December 2021, dotmagazine welcomes articles from members, partners, and customers of the eco Association/DE-CIX Group that showcase how the digital society and digital economy of today and tomorrow can be protected so that it can thrive.
Submission date for Part I: 10 November 2021
Submission date for Part II: 24 November 2021.
Contributions can take the form of:
Standardization & quality assurance mechanisms
AI, IoT, Smart X, Connected Car, etc. - Developing safe, ethical & transparent services
Security, encryption & authentication - Keeping digital services safe
Quality assurance for data centers

Secure & reliable digital infrastructure
Providing a safe environment for users and data
Ensuring data availability
Internet governance & ethics in digitalization
Data protection & privacy
Digital identity
Self regulation
Trust-oriented workplace culture
You have a related burning topic that doesn't fit into the categories above? Talk to us! dotmagazine@eco.de
Please note: your contribution should not be too technical – the focus should be more on the strategic level.
Given that the goal of the eco Association – as publisher of dotmagazine – is the responsible shaping of the Internet, promoting diversity is in our deepest interest. To boost the profile of women in the Internet industry, we are particularly keen to have the voices of women heard in our industry insights. We therefore especially welcome articles, quotes, and case studies which are (co-)written by, feature or quote Women in Tech.
For information on dotmagazine style requirements, please see the eco Guidelines for Contributors. By submitting a contribution to dotmagazine, you agree to these guidelines.
For the purposes of planning, please contact dotmagazine@eco.de before submitting a contribution.
To subscribe to the dotmagazine newsletter, sign up here.