The Edge – Where the Real and Virtual Worlds Meet: Call for Contributions
January 2022 -

Digital Infrastructure

|

Digital Transformation
The Edge – Where the Real and Virtual Worlds Meet: Call for Contributions
Call for contributions from eco member companies and specialists on bringing digital infrastructure closer to the user to support use cases based on high-performance connectivity.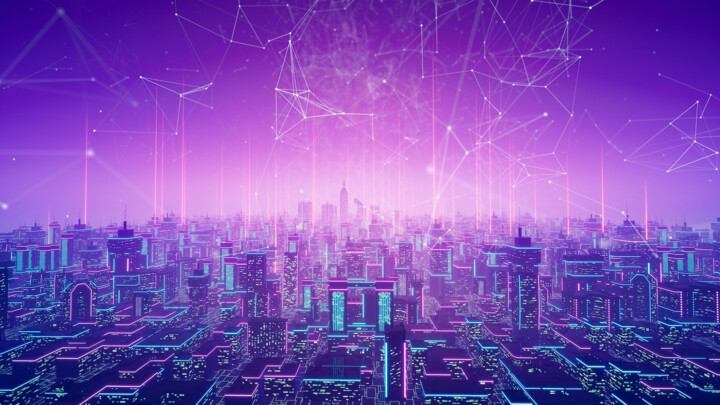 Bringing the Virtual World Closer to the User
Forthcoming generations of the Internet will offer users unparalleled experience of real-time services and interaction, as well as augmented perception of the real world; it will offer new business potential in the service sector, manufacturing sector, marketing area, and every vertical industry. More and more real-time processing power needs to be allocated closer to the location of operation, devices and users. Therefore, the Internet will require the operation of digital infrastructure with a much broader geographical distribution to ensure that everyone, everywhere will be able to participate.
For the issue on The Edge in June/July 2022, dotmagazine welcomes articles from members, partners and customers of the eco Association/DE-CIX Group that highlight the importance of latency and performance for modern use cases, provide insight into the challenges and potential of building out infrastructure to the edge of the networks, present projects which advance capabilities of digital infrastructure.
Submissions date for Part I: 20 May 2022
Submissions date for Part II: 17 June 2022
Topic areas
We'd welcome stories looking at digital acceleration from the perspectives of
Use cases
Business and Use Cases that build on edge infrastructure, e.g. manufacturing, smart environments, digital services, AI-supported services etc.
Infrastructure
Roll-out of connectivity: fiber, 5G & satellite
Edge data centers and building out into the regions
Developments in the cloud sector that both drive and support the development
Interconnection as a basis of connectivity
Technologies
Next generation digital technologies
Business potential of VR, AR, AI, etc.
Outlook: The potential not yet tapped
Contributions can take the form of
Articles offering advice or tips & tricks (link to template)
Case studies (link to template)
Interviews
You have a related burning topic that doesn't fit into the categories above? Talk to us! dotmagazine@eco.de
Please note: your contribution should not be too technical – the focus should be more on the strategic level.
How to submit a contribution
Given that the goal of the eco Association – as publisher of dotmagazine – is the responsible shaping of the Internet, promoting diversity is in our deepest interest. To boost the profile of women in the Internet industry, we are particularly keen to have the voices of women heard in our industry insights. We therefore especially welcome articles, quotes, and case studies which are (co-)written by, feature or quote Women in Tech.
For information on dotmagazine style requirements, please see the eco Guidelines for Contributors. By submitting a contribution to dotmagazine, you agree to these guidelines.
For the purposes of planning, please contact dotmagazine@eco.de before submitting a contribution.
To subscribe to the dotmagazine newsletter, sign up here.