Latency & Performance of Data Flows: Call for Contributions
September 2021 -

Digital Infrastructure
Latency & Performance of Data Flows: Call for Contributions
Call for contributions from eco member companies and specialists on the latest developments in digital infrastructure and on getting closer to the user.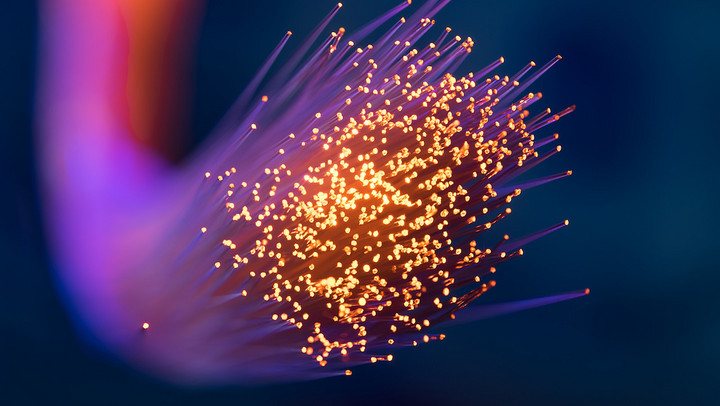 Why and how lag and distance must be minimized
New innovations are emerging daily in data-driven business and end-user applications, and there are heightened expectations of performance and resilience of connectivity. As such, key tasks of digital infrastructure providers include constantly pushing bandwidths to meet growing demand, accelerating data transport, and ensuring the seamless and secure flow of data.
Data needs to get closer to the edge, but how far away is too far away? New technologies will support faster and more efficient handling of growing volumes of data - tell us how you are supporting the evolution of digital infrastructure for the Internet and economies of tomorrow.
For the Issue on Digital Infrastructure in November 2021, dotmagazine welcomes articles from members, partners and customers of the eco Association/DE-CIX Group that showcase how to serve the data speeds of the digital society and digital economy of today and tomorrow.
Submission date for Part I: 27 October 2021
Submission date for Part II: 10 November 2021.
Contributions can take the form of:
The next generation of digital infrastructure
Wireless connectivity: 5G, satellite connectivity, other wireless innovations
Innovations in fixed-line connectivity
Building bridges between networks, enterprises, and organizations

Various solutions and technologies for serving data and content as close to the user as possible
Narrowing the digital divide - bringing digital infrastructure to far-flung regions
Use cases demanding low latency in fields such as
Automotive & mobility
Finance
Critical processes
Gaming

You have a related burning topic that doesn't fit into the categories above? Talk to us! dotmagazine@eco.de
Please note: your contribution should not be too technical – the focus should be more on the strategic level.
Given that the goal of the eco Association – as publisher of dotmagazine – is the responsible shaping of the Internet, promoting diversity is in our deepest interest. To boost the profile of women in the Internet industry, we are particularly keen to have the voices of women heard in our industry insights. We therefore especially welcome articles, quotes, and case studies which are (co-)written by, feature or quote Women in Tech.
For information on dotmagazine style requirements, please see the eco Guidelines for Contributors. By submitting a contribution to dotmagazine, you agree to these guidelines.
For the purposes of planning, please contact dotmagazine@eco.de before submitting a contribution.
To subscribe to the dotmagazine newsletter, sign up here.