Contributing to dotmagazine - dot-community
December 2022
Contributing to dotmagazine - dot-community
How is the Internet industry community working together to create a better Internet & what needs to be done? Tell us!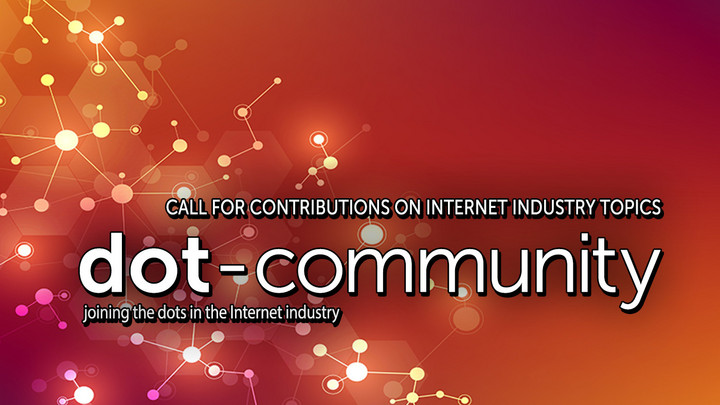 dotmagazine welcomes articles at any time from members, partners and customers of the eco Association/DE-CIX Group about cooperative projects and initiatives for the Internet industry that help make the Internet a more secure, more robust, more widely available, more ethical, and safer place to be
Contributions can take the form of:
Articles and opinion pieces dealing with a specific issue, calling for engagement
Project descriptions/results
Interviews
Digital infrastructure, security, cloud, IoT and email (incl. initiatives for improving/strengthening the infrastructure, standards & certifications, energy efficiency, political positions and info on legislative measures, but also support/advice for business decision-makers in the Internet industry (e.g. B2B reselling))
Internet with Responsibility – Topics related to ethics in digitalization (e.g. in conjunction with AI, access & equal opportunities, education, energy efficiency, security, Internet governance, etc.)
Challenges for industry players – legal obligations & jurisdiction, geo-political considerations, shortage of specialist staff, managing crises, etc.
You have a burning topic that doesn't fit into the categories above? Talk to us! dotmagazine@eco.de
Please note: your contribution should not be too technical – more on the strategic level.
How to submit a contribution
Given that the goal of the eco Association – as publisher of dotmagazine – is the responsible shaping of the Internet, promoting diversity is in our deepest interest. To boost the profile of women in the Internet industry, we are particularly keen to have the voices of women heard in our industry insights. We therefore especially welcome articles, quotes, and case studies which are (co-)written by, feature or quote Women in Tech.
For information on dotmagazine style requirements, please see the eco Guidelines for Contributors. By submitting a contribution to dotmagazine, you agree to these guidelines.
For the purposes of planning, please contact dotmagazine@eco.de before submitting a contribution.
To subscribe to the dotmagazine newsletter, sign up here.