Digitalization & Sustainability - Call for Contributions
January 2023 -

Sustainability

|

Digital Ethics

|

Green IT
Digitalization & Sustainability - Call for Contributions
The digital industry is in a prime position to tackle a wide range of societal challenges. dotmagazine's Call for Contributions on being part of the solution.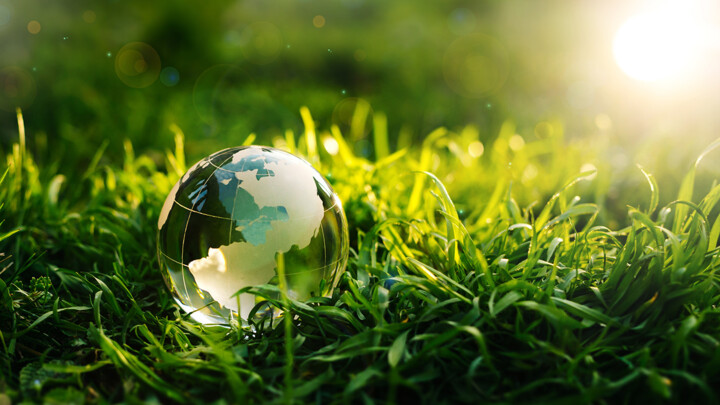 From waste heat utilization, to green IT or green coding, to IoT, and on to fields such as connected mobility or social cohesion platforms – the digital industry is already playing a central and indispensable role in achieving digital responsibility and sustainability goals.
For dotmagazine's Issue on Digitalization & Sustainability in January and February 2023, dotmagazine welcomes articles from members, partners and customers of the eco Association/DE-CIX Group that showcase how the Internet and digital industry is working to improve their own processes, as well as offering services to companies and consumers that can improve our overall climate and future-oriented footprint – from reducing waste and energy consumption to making our world more habitable and resource-friendly.
Submissions date for Part 1: 11 January 2023
Submissions date for Part 2: 25 Jan 2023
Contributions can take the form of:
Articles offering advice or tips & tricks
Case studies (link to template)
Interviews
Topic areas:
Sustainable Digital Infrastructure, e.g.
Energy efficiency & CO2 reduction in data centers, networks, and IT hardware
Re-use vs. replace in the sustainability discussion
Smart/renewable energy solutions
Other sustainability measures
Sustainable Digitalization, e.g.
CO2 balance of remote or hybrid working
Smart City/Mobility solutions for reducing CO2 emissions
Designing more energy-efficient applications
Other sustainability-related initiatives
Sustainable Health and Social Inclusion, e.g.
Technologies for early healthcare detection
Health apps that boost preventive health care
Platforms for social cohesion and humanitarian causes
You have a related burning topic that doesn't fit into the categories above? Talk to us! dotmagazine@eco.de
Please note: your contribution should not be too technical – the focus should be more on the strategic level.
Given that the goal of the eco Association – as publisher of dotmagazine – is the responsible shaping of the Internet, promoting diversity is in our deepest interest. To boost the profile of women in the Internet industry, we are particularly keen to have the voices of women heard in our industry insights. We therefore especially welcome articles, quotes, and case studies which are (co-)written by, feature or quote Women in Tech.
For information on dotmagazine style requirements, please see the eco Guidelines for Contributors. By submitting a contribution to dotmagazine, you agree to these guidelines.
For the purposes of planning, please contact dotmagazine@eco.de before submitting a contribution.
To subscribe to the dotmagazine newsletter, sign up here.