Digital Ecosystems - Call for Contributions
December 2020 -

Digital Ecosystem
Digital Ecosystems - Call for Contributions
Do you leverage digital ecosystems to offer innovative products and services? Why are digital ecosystems so important to the digital economy? How do you support digital ecosystems to thrive? Tell us your story in dotmagazine!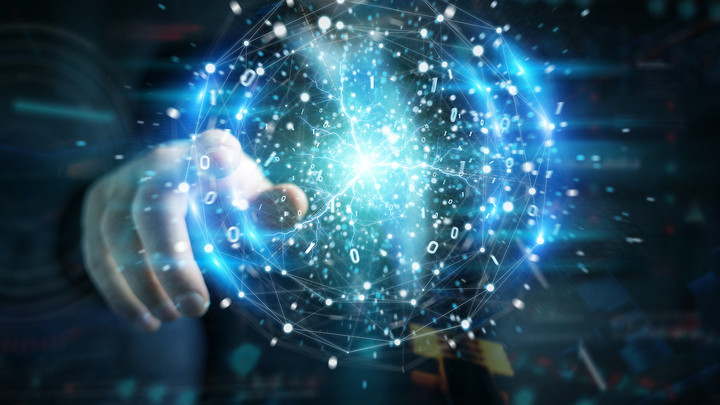 Thriving digital ecosystems are the foundation of the digital economy
Digital business models - today, even legacy ones - depend on digital ecosystems that bring together the many players involved at different stages on value chains. From the infrastructure that houses and brings the players together and provides a home for the data, to the IoT technology supplying the data, to the software intelligently managing digital assets and protecting the ecosystem, and on to the provision of intelligent services to end customers - tell us your story in dotmagazine!
For the issue on Digital Ecosystems in March 2021, dotmagazine welcomes articles from members, partners and customers of the eco Association/DE-CIX Group that highlight the importance of digital ecosystems, present use cases based on digital ecosystems, or demonstrate how to grow and maintain digital ecosystems.
Submissions date for Part I: 10 February 2021
Submissions date for Part II: 24 February 2021
Contributions can take the form of:
We'd welcome stories looking at digital ecosystems from the perspectives of
Digital infrastructure - networks, 5G, data centers, IoT technology, & Internet exchanges,
The cloud - cloud/fog/edge computing
Security - cybersecurity, network security, encryption, data protection & compliance
Applications - data management, artificial intelligence, monetization of data, digital business models, etc.
Use cases - e-Mobility, Smart City, Smart Logistics, Smart Power, e-Health, Finance, e-Education, etc.
You have a related burning topic that doesn't fit into the categories above? Talk to us! dotmagazine@eco.de
Please note: your contribution should not be too technical – the focus should be more on the strategic level.
How to submit a contribution
Given that the goal of the eco Association – as publisher of dotmagazine – is the responsible shaping of the Internet, promoting diversity is in our deepest interest. To boost the profile of women in the Internet industry, we are particularly keen to have the voices of women heard in our industry insights. We therefore especially welcome articles, quotes, and case studies which are (co-)written by, feature or quote Women in Tech.
For information on dotmagazine style requirements, please see the eco Guidelines for Contributors. By submitting a contribution to dotmagazine, you agree to these guidelines.
For the purposes of planning, please contact dotmagazine@eco.de before submitting a contribution.
To subscribe to the dotmagazine newsletter, sign up here.