Digital Acceleration - Call for Contributions
December 2020
Digital Acceleration - Call for Contributions
Are you storing data or enabling it to move faster and become a new source of competitive advantage? Are you levering a specific technology to re-invent or upgrade your business – or the businesses of others? Or has your company learnt to seamlessly engage both employees and customers in both physical and digital domains? Tell us your story in dotmagazine!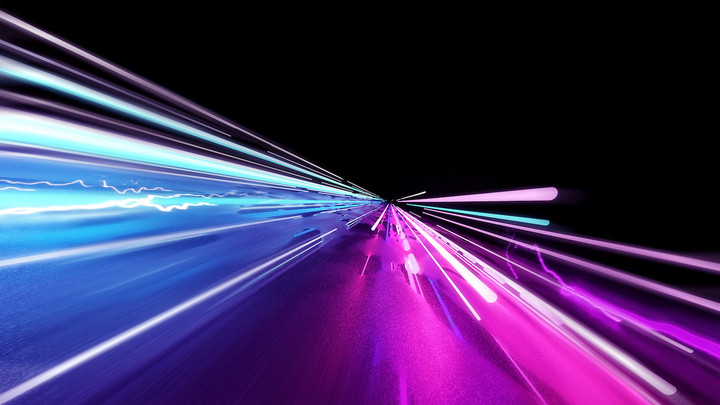 Digital Acceleration Essential to Stay Ahead of the Curve
Digital acceleration has a similar meaning to digital transformation – but the inclusion of the term "acceleration" places a greater emphasis on the idea of speed, a characteristic that defines the current digital revolution. From the IoT producing the data, to the AI facilitating data sharing, to the services enabling data to move faster and the systems increasing agile working – and onwards to the security and transparency required for minimizing any risks of amplified acceleration – tell us your story in dotmagazine!
For the issue on Digital Acceleration in April/May 2021, dotmagazine welcomes articles from members, partners and customers of the eco Association/DE-CIX Groupthat highlight the importance of digital acceleration, present use cases, or demonstrate how to keep up with the speed of change in terms of handling data, securing systems, and maximizing transparency.
Submissions date for Part I: 7 April 2021
Submissions date for Part II: 21 April 2021
Contributions can take the form of:
We'd welcome stories looking at digital acceleration from the perspectives of
Storing & exchanging data– Data centers, networks, Internet Exchanges, 5G
The Cloud– Cloud/fog/edge computing, GAIA-X, cloud natives
IoT technology – IoT platforms, data streams, prototyping
Digital business models – use cases leading the way
AI applications and tools– e.g. for analytics, customer engagement, business efficiency, monitoring
Handling data
Security – cybersecurity, network security, IoT security
New Work – e.g. teleworking, collaboration, digital upskilling
Transparency & trust– closing the digital divide, digital education, ensuring diversity, data and technological sovereignty, data protection & compliance
You have a related burning topic that doesn't fit into the categories above? Talk to us! dotmagazine@eco.de
Please note: your contribution should not be too technical – the focus should be more on the strategic level.
Given that the goal of the eco Association – as publisher of dotmagazine – is the responsible shaping of the Internet, promoting diversity is in our deepest interest. To boost the profile of women in the Internet industry, we are particularly keen to have the voices of women heard in our industry insights. We therefore especially welcome articles, quotes, and case studies which are (co-)written by, feature or quote Women in Tech.
For information on dotmagazine style requirements, please see the eco Guidelines for Contributors. By submitting a contribution to dotmagazine, you agree to these guidelines.
For the purposes of planning, please contact dotmagazine@eco.de before submitting a contribution.
To subscribe to the dotmagazine newsletter, sign up here.