Bridging the Gaps – Call for Contributions
May 2022 -

Diversity

|

Digital Infrastructure

|

Digital Inclusion

|

Digital Ecosystem
Bridging the Gaps – Call for Contributions
Call for contributions from eco member companies and specialists on closing the gaps to equal and safe access to digital infrastructure and services.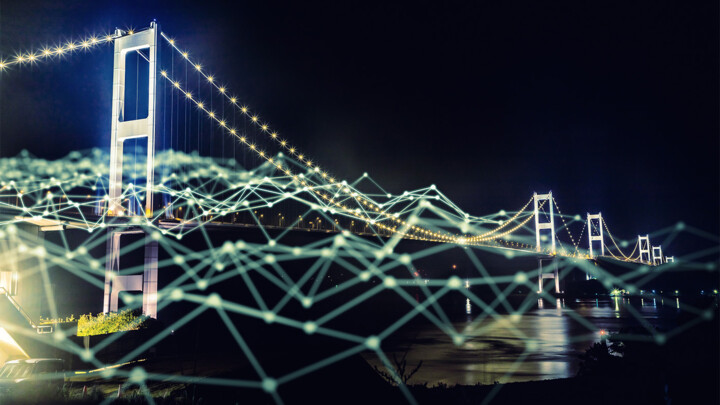 Geographical, social and technological bridge-building for the advancement of the global digital economy
The more advanced digital systems become, the more it highlights where access problems exist – be they geographical gaps in high-performance connectivity, technological gaps through a lack of interoperability, gaps in the security and safety of systems, the silo-ing of data that could be shared for greater insights, or social gaps in access to the benefits of the digital economy.
In the late-August 2022 issue of dotmagazine, we are focusing on the need to close these gaps and initiatives that are helping to close them. We welcome articles from members, partners and customers of the eco Association/DE-CIX Group that highlight initiatives helping to close the digital divide, provide insight into the potential of interoperability, security, heightened connectivity, and equality of access, and demonstrate the advantages of access to the digital economy for individuals, businesses, and governments.
Submissions date for issue: 22 July 2022
Topic Areas
We'd welcome stories looking at bridging gaps from the perspectives of:
Geographical bridges
Closing regional digital divides
Bringing together localised digital ecosystems
Social Bridges
New Work – e.g. hybrid working models, work-life balance, etc.
Collaboration on consumer and child safety
Diversity in tech
Technical bridges
Interoperability
Universal Acceptance
Data exchange and transparent handling of data
Security collaboration
Business bridges
Data pools for industrial use-cases
Connectivity across value chains
Shared industrial analytics
Contributions can take the form of
Articles offering advice or tips & tricks (link to template)
Case studies (link to template)
Interviews
You have a related burning topic that doesn't fit into the categories above? Talk to us! dotmagazine@eco.de
Please note: your contribution should not be too technical – the focus should be more on the strategic level.
How to submit a contribution
Given that the goal of the eco Association – as publisher of dotmagazine – is the responsible shaping of the Internet, promoting diversity is in our deepest interest. To boost the profile of women in the Internet industry, we are particularly keen to have the voices of women heard in our industry insights. We therefore especially welcome articles, quotes, and case studies which are (co-)written by, feature or quote Women in Tech.
For information on dotmagazine style requirements, please see the eco Guidelines for Contributors. By submitting a contribution to dotmagazine, you agree to these guidelines.
For the purposes of planning, please contact dotmagazine@eco.de before submitting a contribution.
To subscribe to the dotmagazine newsletter, sign up here.